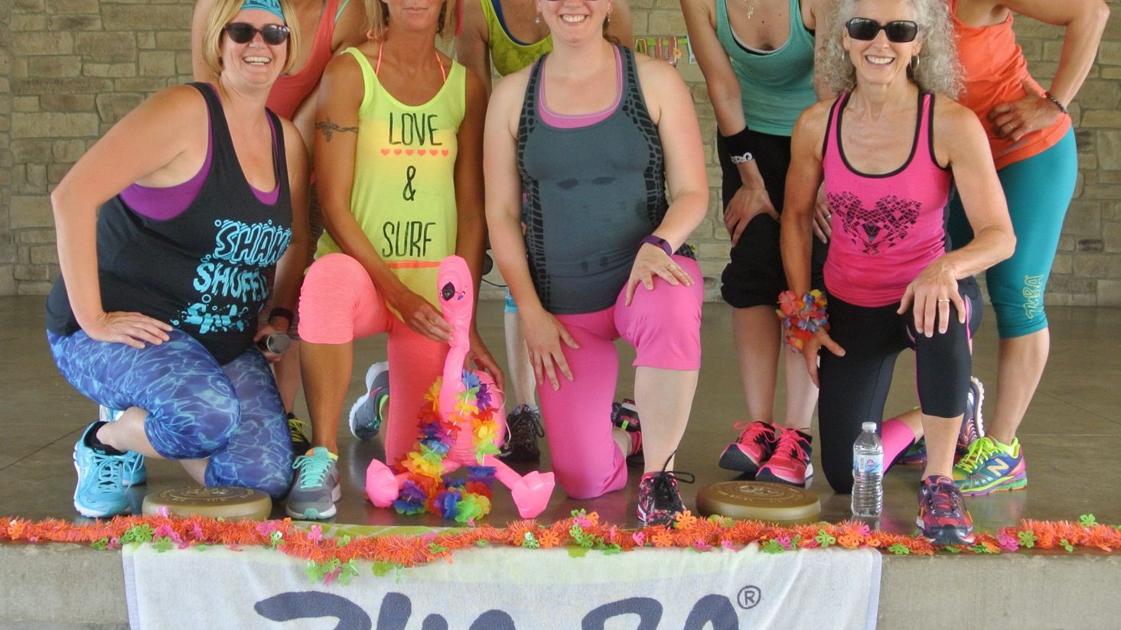 lifestyle
Zumba lifestyle alive at the Valpo YMCA
July 15,2016 20:13
Becky Raderstorf is an example of the Zumba lifestyle. One day, about three years ago, she decided to go to a training class because the instructor was well known in the Zumba community. Raderstorf didn't have intentions to become an instructor, but in ...


Latest in section

5 plants you can find this weekend at the Indiana Dunes

USDA: Louisiana co. recalls catfish products

10 Storage Solutions for Every Room in Your House

NY Fashion Week: Men's wraps up third round

Veterans' groups disturbed by 'Orange is the New Black'

loading...

Most Popular on nwi.com

Two drowned, three others rescued at Gary beach

Region mourns for men who died trying to rescue child

UPDATE: Officer faces firing after hit-run, man seriously injured

South Haven firefighter suspended over racist Facebook post

Abandoned newborn found by child in Lowell a 'miracle baby'

Currents

Food and Cooking

It's not too late to celebrate National French Fries Day

Digital Exclusives: Graphics

Updated: Regional Crime Report Maps

Digital Exclusives: Photo Galleries

Gallery: Summer in the Region

Opinion

Gallery: July 2016 editorial cartoons

Today's top pics: Bastille Day tragedy and more

Your daily 6: Ex-MLB star had sex during games; Mick Jagger expecting at 72

Today In History, July 15: Rosetta Stone

Today's Birthdays, July 15: Arianna Huffington

Napoli, Carrasco shine as Indians topple Twins

Royals can't hold lead in 7th, lose 4-2 to Tigers

Suzuki does his piece in Marlins' 7-6 win over Cardinals

Rockies use pair of 4-run innings to pummel Braves 11-2

Video shows police shooting at truck cab in Nice

AP video: RNC chairman Reince Priebus touts Mike Pence as veep pick

Video shows police shooting at truck cab in Nice

AP video: France reels from Bastille Day truck attack

Local Businesses

Baxter Printing, Inc.

45th Street Tattoo

Allstate - Elaine Morris

Transitions Restoration

Latest Local Offers

Baxter Printing, Inc.

Baxter Printing - Family Owned & Operated Print Shop, Serving the Munster Region for over 55 Years! CLICK HERE for more information or call (219) 923-1999

Doherty Images - Photography by Pete Doherty

Doherty Images Photography specializes in Indiana Dunes Photography! Call 219-670-2092

Russell's Tree Care

Tired of looking at that dead tree in your yard? Call Russell's Tree Care for a Tree Removal Estimate Today!! Serving Lake & Porter Counties

45th Street Tattoo

Your body is our Art Canvas. 45th Street Tattoo has the experience you can trust. Contact us at ((219)922-0957.


,dance,dance moms,dance and health,aerobic exercise,zumba party,zumba,valparaiso ymca,beto perez,linora low,kari west,becky raderstorf,valparaiso ymca pavilion,greenawald,instructor,irma wiese,west