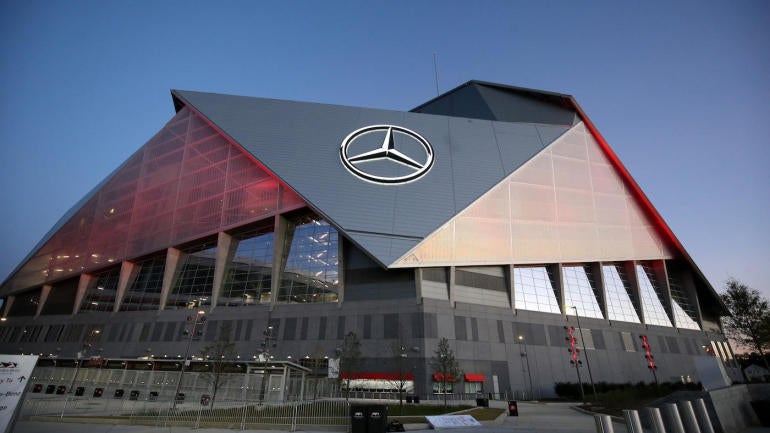 games
What title games? Off-field drama takes center stage
December 02,2017 09:14
As college football fans prepared for what many are calling the greatest championship Saturday in history, in which four conference title games will determine the four teams that will compete in the College Football Playoff, raging dumpster fires ...

It's not biggest Saturday slate of the college football season, but it's far-and-away the most important. There are huge games throughout the day. The kind of games that will decide playoff spots or a possible trip to a New Year's Six Bowl game.
I'm talking, of course, about the final games of the Sun Belt regular season.
No, I'm kidding. I'm talking about the conference championship games. Let's map out your Saturday.
All times Eastern
Make-Or-Break Games
No. 20 Memphis at No. 14 UCF, ABC, Noon: There are some out there who would tell you that UCF should be playing for a playoff berth here as a team that could finish the regular season undefeated. I'm not one of them, even if I do respect the opinion. Still, while a playoff berth isn't on the line here, there's still plenty to play for. Not only is there the AAC title hanging in the balance, but the winner of this game is basically guaranteed a spot in the New Year's Six. Both teams are ranked higher than either Fresno State or Boise State, so you have to believe the winner will remain the highest-ranked Group of Five champion.
No. 11 TCU vs. No. 3 Oklahoma (in Arlington, Texas), Fox, 12:30 p.m.: Like so many of our conference title games this season, this is a rematch. Of course, thanks to its round-robin schedule, all Big 12 title games will be rematches. This isn't a complaint. I'm all for good teams playing good teams as often as possible, but this could certainly bite the Big 12 in the butt. If Oklahoma were sitting at 11-1 and at No. 3 at this time last year, it would be in the playoff. Now it must beat TCU twice to hold on to its spot. As for TCU, I'm not sure the Horned Frogs can earn anything other than revenge and a New Year's Six spot with a win here.
No. 6 Georgia vs. No. 2 Auburn (in Atlanta), CBS, 4 p.m.: Auburn has a chance to become the first two-loss team to qualify for the College Football Playoff. All it has to do is beat Georgia for the second time this month. Of course, the difference this time is that the game is in Atlanta, not on The Plains. While the SEC title is on the line, this game also serves as a quarterfinal for the CFP. The winner is in, and the loser is likely out. Ironically enough, Alabama has a better shot of making the playoff than the loser of this game does even though Alabama didn't qualify for this game. Call it a quirk of the system!
No. 7 Miami vs. No. 1 Clemson (in Charlotte, North Carolina), ABC, 8 p.m.: The ACC Championship Game is another quarterfinal in that the winner is almost certainly in the CFP. I know there are some doubts about Miami's spot, but I have a hard time imagining an 11-1 ACC champion that just beat the No. 1 team in the country being left out. As for Clemson, there are some who believe the defending champions would still have a shot at the playoff with a close loss in this game. Their resume would still compare favorably with other teams like Alabama and Ohio State.
No. 8 Ohio State vs. No. 4 Wisconsin (in Indianapolis), Fox, 8 p.m.: Wisconsin has been getting strange looks from the college football world all season long. It's the kid that shows up to prom in his dad's tux from 1989. It doesn't look right, but for some reason, it works on him. Still, the rest of the kids are skeptical, and now Wisconsin has a chance to prove its worth to the world. If it beats Ohio State, its in the playoff. If it loses, it won't be. As for Ohio State, if it wants any shot at a playoff spot -- and I'm not sure it deserves one -- it must win this game. Doing so impressively would help its cause.
Other Games of Note
Akron vs. Toledo (in Detroit), ESPN, Noon
North Texas at Florida Atlantic, ESPN2, Noon
Troy at Arkansas State, ESPN2, 7:30 p.m.
No. 25 Fresno State at Boise State, ESPN, 7:45 p.m.

gamestar games gameshop gamescom games workshop games of thrones games with gold gamestop gamespot gamesz