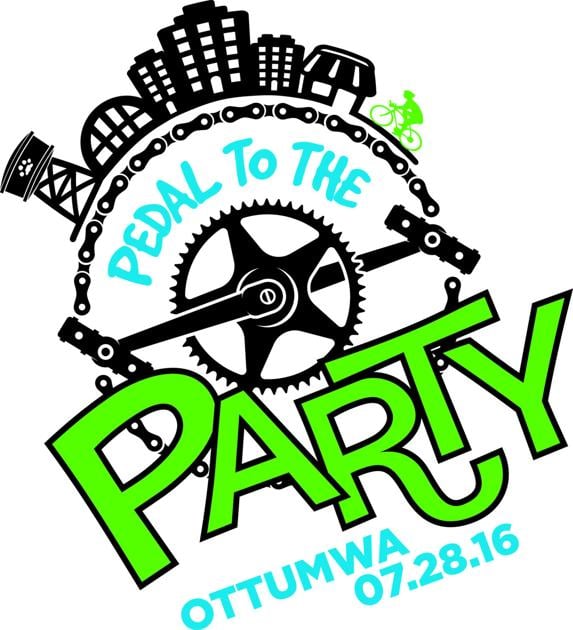 entertainment
Variety of entertainment on RAGBRAI@ lineup
July 20,2016 15:12
OTTUMWA — There's no doubt that while working on the entertainment committee for RAGBRAI®, you're bound to have a good time. Committee co-chairs Melissa Little, Fred Zesiger and Tara Bresch can all attest to having some fun while they work. Whether ...and more »


OTTUMWA — There's no doubt that while working on the entertainment committee for RAGBRAI®, you're bound to have a good time. Committee co-chairs Melissa Little, Fred Zesiger and Tara Bresch can all attest to having some fun while they work. Whether it's negotiating for the main musician of the evening (80s heart throb Rick Springfield) or watching music videos for the committee's entertainment contest, the team is making sure Ottumwa has a blast next Thursday."We all complement each other very well," said Bresch. "It's reasonably easy when you have the right people in the right place."Bresch has a background working with bands and musicians, Zesiger is the executive director of Main Street Ottumwa and Little has experience with marketing and advertising and is well-versed in the small business world.
With thousands of people arriving in town for RAGBRAI next Thursday, even more will be coming here for the free entertainment."I think a lot of people are still shocked that almost all of the entertainment is free," said Bresch.Bounce Des Moines is the only activity that will come with a fee ($5 for an all-day pass). Everything else from the Rick Springfield concert to the Division BMX Stunt Team performances running throughout the day are at no cost — and that's the way the committee wants it."We want people to come back," said Little. "Ottumwa can be so isolated at times so think this is a great chance to show off what we have and thought this is the best time to put our best foot forward."According to Little and the group, the activities are meant to be community-minded. The entertainment lineup has music from all kinds of genres and for all generations.From The Ottumwa Symphony Orchestra to Gizzae ( a reggae band from the Midwest), there's a little bit of something for everyone. Of course, Rick Springfield will be ending the evening on the Main Stage in the Beverage Garden outside of Bridge View Center at 9 p.m."I'm looking forward to watching people have a good time," said Little. "It'll be very rewarding."For more information on the day's activities go to www.ottumwaragbrai.com.Entertainment Schedule:9 a.m.- Bounce DM @ Sycamore Park (benefits Babe Ruth World Series)Recommended for ages 7-plusBe sure to wear tennis shoes and comfy clothesThere is a cost for an all-day passnoon to 4 p.m. - C1st Splash Bash @ The BeachFree Beach admission all day!Special concessions provided by Hy-VeeGames like limbo, tug of war, bag toss red solo cup squirt gun race and more!12:30- 3:30 p.m. - Lenny Frisch (Calypso) performing @ The Beach12-2 p.m. - Downtown tours of the upstairs of Main Street buildings1-7 p.m. - Vintage Bicycle Display @ the Old Ottumwa Theater on Main Street2 p.m. - Mobile Street Games starting on Main Street2 p.m. - Division BMX Stunt Team performance on Main Street4 p.m. - Division BMX Stunt Team performance on Main Street4 p.m. - Beverage Garden opens in Bridge View Center parking lot4 p.m. - Haley Rose (Country) performing in the Beverage Garden
4:30 p.m. - The Hook & The Hustle (Alternative Pop) performing in the Beverage Garden5 p.m. - Ottumwa Symphony Orchestra "No Strings Attached" @ Market On Main5 p.m. - Variety Club Bike giveaway on Main Street5:45 p.m. - Gizzae (Reggae) performing in the Beverage Garden6 p.m. - Division BMX Stunt Team performance on Main Street6:30 p.m. - Dave Zollo (Roots Rock) performing @ Market on Main for #RideOnLogan7 p.m. - Ottumwa Municipal Band @ Central Park7:30 p.m. - Sellout! (Rock/Pop) performing in the Beverage Garden9 p.m. - Rick Springfield performing on the Main Stage in the Beverage Garden​​Fireworks immediately following the Rick Springfield performance​Encore performance by Sellout! in the Beverage Garden*All entertainment is free unless stated otherwise.Megan Berberich can be reached at mberberich@ottumwacourier.com and followed @CourierMegan.


,ragbrai,ottumwa ragbrai,ragbrai entertainment schedule,melissa little,fred zesiger,tara bresch