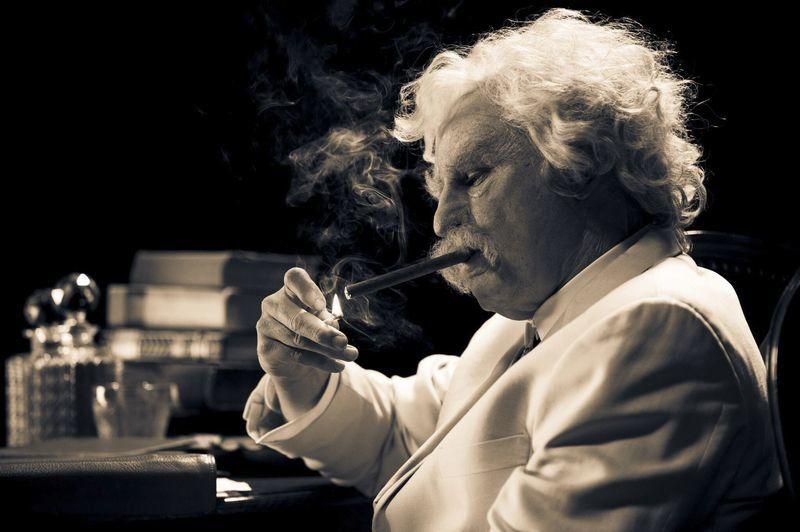 cinema
Val Kilmer comes to Derry for 'Cinema Twain' | News | eagletribune ...
March 16,2017 07:11
DERRY — The life and words of one of the world's most prolific writers is brought to the screen as actor Val Kilmer introduces "Cinema Twain," a film based on.and more »


DERRY — The life and words of one of the world's most prolific writers is brought to the screen as actor Val Kilmer introduces "Cinema Twain," a film based on the actor's one-man portrayal of Mark Twain.Kilmer appears at the Stockbridge Theatre at Pinkerton Academy on Friday, March 17, at 7:30 p.m. to introduce his 90-minute film about Twain and his reflections on the world.For the 57-year-old Julliard-trained actor, taking on the persona of Samuel Clemens, known as Mark Twain, was a great way to combine not only his fondness for the writer, but also an interest in New Hampshire-born Mary Baker Eddy, founder of the Christian Science movement.In the film, Kilmer portrays Twain and speaks on the writer's often critical views on Eddy and her religious movement, set near the end of Twain's life.The project, Kilmer said in an interview, was something he wanted to do after discovering an original story between the two authors that led to him to write a screenplay framed around Twain's "obsession" with Eddy."It's a coming of age live story even though it's at the end of his life," Kilmer said. It's a remarkable story and set at a remarkable time of change for our nation."Kilmer shot to film stardom playing roles like Jim Morrison in "The Doors," Doc Holliday in "Tombstone," and Batman in "Batman Forever."He wrote, produced and directed "Cinema Twain," while also taking on the starring role.Playing the writer posed some challenges, but Kilmer said he is happy with the end result."Twain conquered after a mighty personal struggle, making a substantial contribution to the country he loved more than life," Kilmer said. "He had a guaranteed hit with a sequel to 'Tom Sawyer' that was an international best seller, and 'Huck Finn' sat in a drawer for many, many years until he found the correct method to address our greatest challenge, racism. Race and greed."In addition to the physical transformation, Kilmer said he worked hard to perfect Twain's Missouri dialect."But he grew into manhood up and down the great Mississippi and it's well documented he had an ear for dialects, so of course, like actors do, he must've altered his to suit the occasion," Kilmer said.Kilmer noted he found many things interesting about Twain, including his only known "shoddy" journalism when Twain wrote several mean-spirited articles about Eddy."He lied about her I think because he was trying to get a reaction," Kilmer said. "He revealed at the end of his life he regretted this and intended to apologize to her. But he died."
Today's political scene may have also drawn a few quotes and thoughts from the likes of Twain."He would love it because he was a genius of dramatizing behavior primarily through the Trojan Horse of goofy humor," Kilmer said. "And he would have miles of material with which to show the other side its folly to hold on so tight to a way of thinking that keeps us throwing stones. We can go to the moon, but we're still throwing stones and slaughtering our fellow man as if it's inevitable."And if Twain were alive today, what would he think of Kilmer's performance?"He would love it and mock it with great enthusiasm," Kilmer said.The actor said it was very easy to put a wig on and call himself Mark Twain, but his portrayal delves deep into the writer's character, and how his comedy may have been covering up some real pain."He grew up poor and the one absolutely perfect thing in his young life was the river he grew up on, was fed on, and ran away on," Kilmer said. "Then the Civil War literally blew up his heaven and he fled west."Kilmer added that he felt no American, but for President Abraham Lincoln, has done so much to educate the nation about race as much as Mark Twain."He's the one and only choice to narrate the story of America and should be revered," Kilmer said.Kilmer will conduct a question and answer period with the audience following the screening of "Cinema Twain.""Cinema Twain"What: Actor Val Kilmer introduces the screening of his one-man play about Mark Twain.When: Friday 7:30 p.m.Where: Stockbridge Theatre at Pinkerton Academy in Derry.Tickets: $39 for adults/$15 for students, available at valkilmer.com.


val kilmer,mark twain,show,literature,cinema,author,actor,mary baker eddy,film