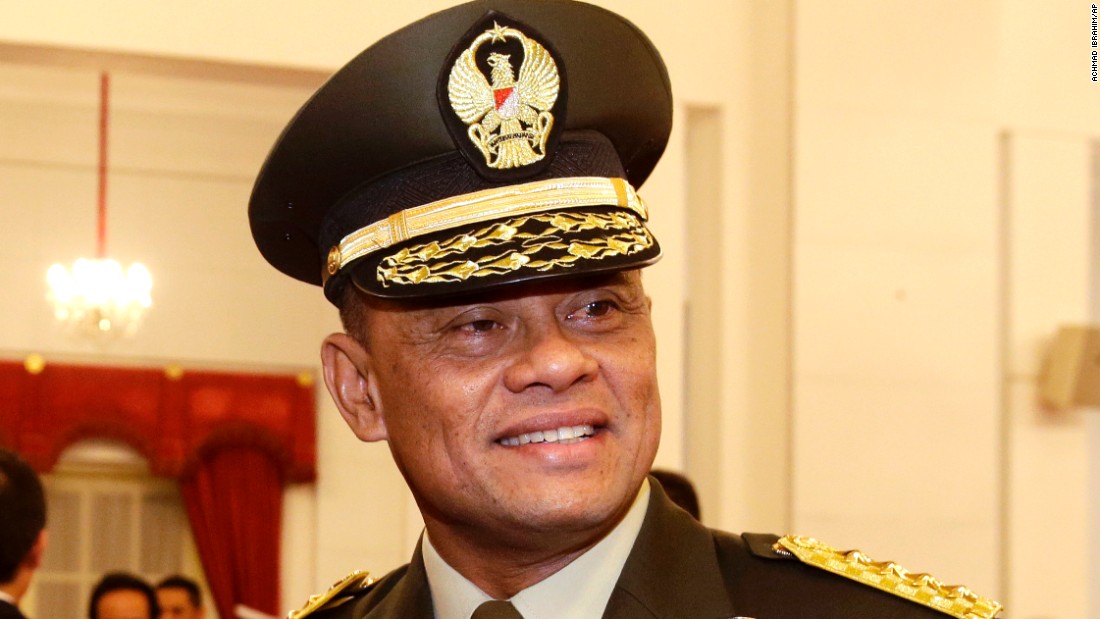 us
US officials apologize after Indonesian military chief denied entry to ...
October 23,2017 10:09
(CNN) United States officials have apologized to the chief of Indonesia's military after he was denied entry to the country Saturday, despite having an invitation ...


General Gatot Nurmantyo was prevented from boarding a flight to the US
US officials say they're investigating why the delegation was refused entry

"We deeply regret the inconvenience that this incident caused and we apologize," Erin Elizabeth McKee, deputy US Ambassador to Indonesia, said Monday.
US General Joseph F. Dunford Jr. had invited General Gatot Nurmantyo to Washington, D.C., to attend a conference Monday and Tuesday on combating violent extremism.
Nurmantyo and his wife were set to board an Emirates flight in Jakarta for Washington on Saturday evening, reported CNN Indonesia, a CNN affiliate. But shortly before takeoff, the delegation received notice from US Customs and Border Protection that they weren't permitted entry to the United States.
"General Gatot is able to travel, there are no restrictions and the United States welcomes his participation in the conference that General Dunford invited him to and there are absolutely no issues with his ability to travel to the United States," McKee said.

Read More

"The embassy is working very hard to understand what transpired around this incident and we hope that it will not happen again."
Joseph R. Donovan Jr., US Ambassador to Indonesia, apologized to Indonesian Foreign Minister Retno Marsudi "for any inconvenience" to Gatot, the embassy said in a statement.
"We remain committed to our Strategic Partnership with Indonesia as a way to deliver security and prosperity to both our nations and peoples," the embassy said.
The US State Department referred CNN to the statement by the US Embassy and wouldn't comment further, citing privacy concerns.
The Pentagon did not respond to requests for comment.

CNN's Ryan Browne and Hande Atay Alam contributed to this report.

politics,US officials apologize after Indonesian military chief denied entry to US - CNNPolitics