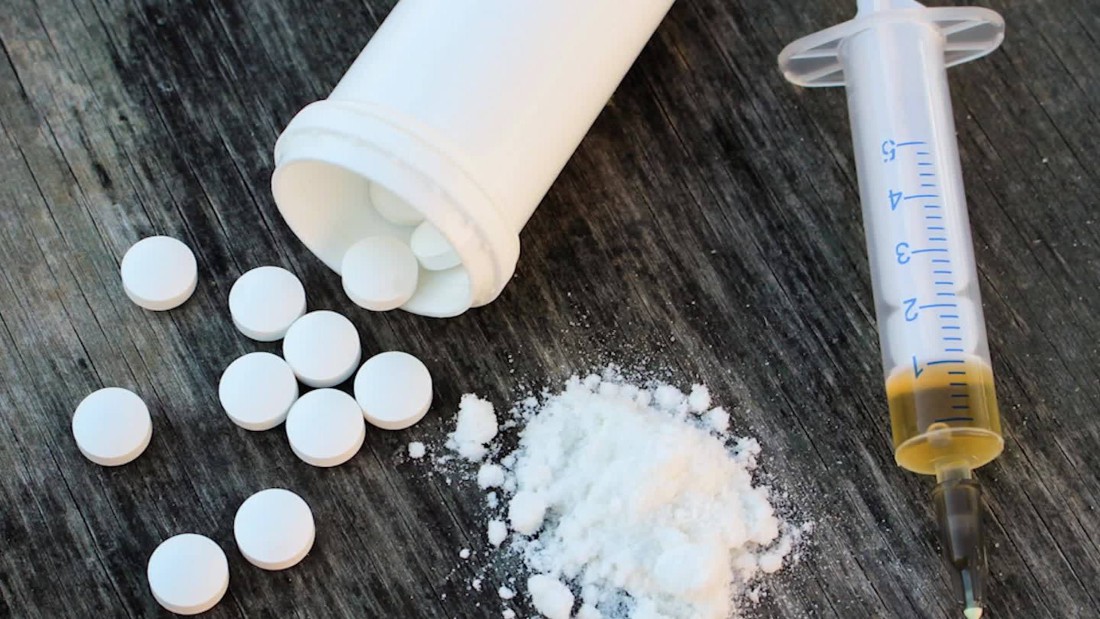 us
US drug overdose deaths reach new record high
August 08,2017 15:12
However, the US Centers for Disease Control and Prevention, which publishes the national data, noted that the first two quarters were not significantly different from the same time frame in 2015. The CDC's annual numbers on drug overdose deaths are ...and more »


Government data estimates that drug overdose deaths continue to rise in 2016
Study finds number of overdoses may underestimate the severity of the epidemic

According to the National Center for Health Statistics, estimates for the first nine months of 2016 were higher than the first nine months of the previous year, which had already reached an all time high of 52,404. Of those, more than 33,000 were attributed to opioid drugs including legal prescription painkillers as well as illicit drugs like heroin and street fentanyl.

Opioid prescriptions dropped but remain high, CDC says

Broken down into quarters, the third quarter of 2016, saw all drug overdose deaths peak at 19.9 cases for every 100,000 people, compared to the 16.7 in the same period last year. The first two quarters of 2016 also saw the number of overdose deaths climb from 16.3 deaths for every 100,000 people in the first quarter of 2015 to 18.9 in the first quarter of 2016, and 16.2 deaths in the second quarter of 2015 to 19.3 in the second quarter of 2016. However, the US Centers for Disease Control and Prevention, which publishes the national data, noted that the first two quarters were not significantly different from the same time frame in 2015. The CDC's annual numbers on drug overdose deaths are usually about a year behind in reporting.

Epidemic's impact may be underestimated

Another report earlier this week in the American Journal of Preventive Medicine found that the number of drug overdoses involving opioids between 2008-2014 was likely underestimated by 24%. When looking at overdose deaths involving heroin, the percent of overdose deaths were underestimated by 22%. These differences are likely attributed to the growing use of synthetic opioids like street fentanyl that medical examiners and health departments may not have included initially on death certificates. Experts have previously said the reported numbers of deaths were underestimated, but this is the first study to quantify just how much.

Read More

Opioid commission tells Trump to declare state of emergency

All these numbers seem to indicate a worsening trend in the drug overdose epidemic, which public health experts have been concerned about. The introduction of illicit fentanyl and other designer opioids like U-4770, more commonly known as Pink, which have sometimes been found cut into heroin and other drugs have unknowingly exacerbated an already troubling epidemic.
Just last week, President Trump's commission on the opioid epidemic issued a report calling on the President to declare the drug overdose crisis a national emergency.

Join the conversation

See the latest news and share your comments with CNN Health on Facebook and Twitter.

"Our citizens are dying. We must act boldly to stop it," the commission, headed by New Jersey Gov. Chris Christie, said in an interim report. "The first and most urgent recommendation of this Commission is direct and completely within your control. Declare a national emergency."
On Tuesday, President Trump is set to meet with Health and Human Services Secretary Tom Price to discuss the opioid epidemic.


health,US drug overdose deaths reach new record high - CNN