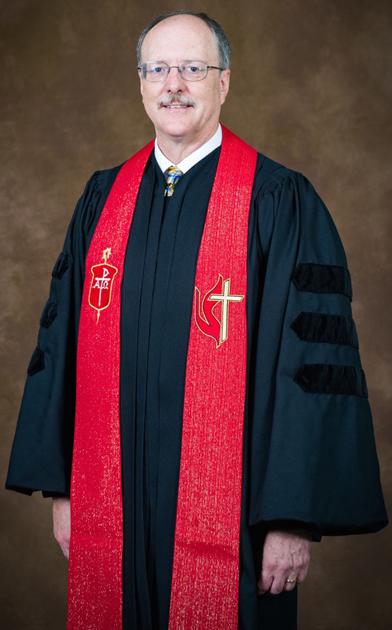 elections
United Methodist Church bishop elections fill Oklahoma vacancy, stir controversy
July 22,2016 20:20
Newly elected Bishop James "Jimmy†Gregg Nunn of Lubbock, Texas, begins work Sept. 1 in the Oklahoma Area and Oklahoma Indian Missionary Annual Conferences, about 600 United Methodist Church congregations. Courtesy ...and more »


The United Methodist Church has assigned a new bishop of the Oklahoma Area jurisdiction, in which delegates recently voiced its concerns about a controversial episcopacy election.

James "Jimmy" Gregg Nunn of Lubbock, Texas, begins work Sept. 1 in the Oklahoma Area and Oklahoma Indian Missionary Annual Conferences, about 600 congregations. His installation ceremony will be Oct. 23 at Asbury United Methodist Church, 6767 S. Mingo Road.

Need an account? Create one now.


election,rev.,council,oklahoma,united methodist church,episcopal leader of the oklahoma area,karen oliveto,texas,gregg nunn,methodist church,san francisco,judicial council,bishop,bruce ough,bishop of the oklahoma area,church law,robert e. hayes jr.,council of bishops,religion,homepagelatest,local,state