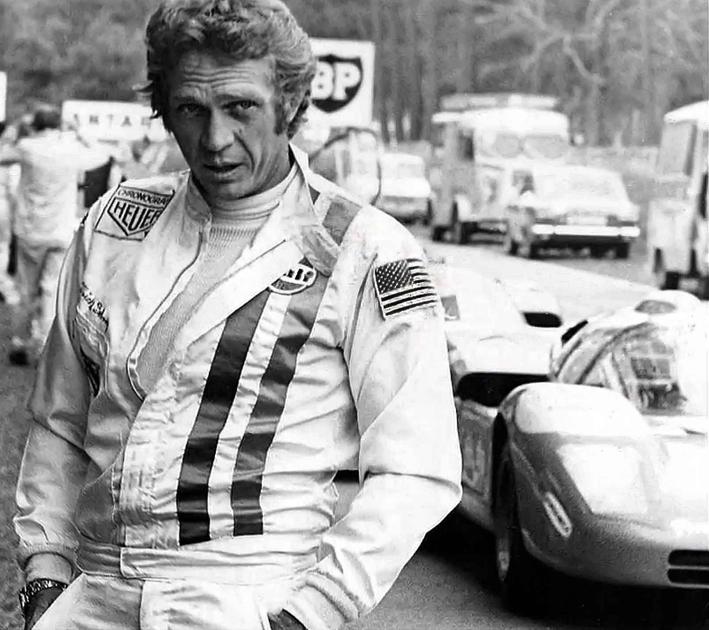 cinema
Tune in Tonight for March 18 - WacoTrib.com: Cinema
March 18,2017 16:24
When you've got a niche, scratch it! The proliferation of cable channels has created a situation where some networks have to specialize. And some are more ...and more »


When you've got a niche, scratch it! The proliferation of cable channels has created a situation where some networks have to specialize. And some are more special than others. While the ID network has cornered the market on true-crime docuseries, Reelz has dedicated itself to celebrity death, near-death and general morbidity. The title of its ongoing series, "Autopsy, The Final Hours of . . ." sort of sums things up. On Saturday, it surveys the last moments of Beach Boy Dennis Wilson (7 p.m., TV-14) and screen legend Steve McQueen (9 p.m., r), who died at 39 and 50, respectively.

ID's new series "Collision Course" (8 p.m., TV-PG) concentrates on car, motorcycle and airplane mishaps involving celebrities. Many of them are fatal. The series commences with a glance at actor Paul Walker's fatal ride in a high-performance race car. "Collision" will use news footage, interviews and reenactments to revisit well-known accidents. Additional installments will look at Tracy Morgan's near-fatal collision, John Denver's last flight and pop star Justin Bieber's terrifying driving habits.

Darker than the usual Lifetime fare, "Mommy's Little Boy" (7 p.m., TV-14) stars Peter DaCunha as Eric Wilson. Poor Eric undergoes more than a series of unfortunate events, from the mysterious drowning of his older brother and tormentor to the homicidal rage of his alcoholic mother.The Travel Channel celebrates St. Patrick's Day a day late. It has hired Irish comedian Kevin McGahern to host "Weird America" (1 p.m.), a glance at some of the oddities to be found in the 50 states.First up is New Jersey, where the Clinton Station Diner serves a 50-pound hamburger. McGahern also celebrates a parade famous for having only one marcher. The state is also home to Weird N.J. magazine, which has been chronicling the peculiarities of the Garden State since 1989.

Turner Classic Movies has cleared its schedule of movies to dedicate the weekend to a salute to its longtime host Robert Osborne, who died March 6. Two solid days of Osborne interviews include "Private Screenings: Debbie Reynolds" (8:30 p.m.), Ernest Borgnine (2 p.m., Sunday) and "Robert Osborne's 20th Anniversary Tribute" (10 p.m., Sunday).One of my favorites is his "Private Screenings: Betty Hutton" (9:30 p.m., Saturday), during which the urbane Osbourne tries to focus on the manic musical comedy star's classic performances in "Annie Get Your Gun" and "The Miracle of Morgan's Creek" while Hutton insists on talking about her several breakdowns, estrangement from Hollywood's image-making machine and a religious rebirth she credits with saving her life and soul. It's a great example of a celebrity interview careening off the beaten path. Osborne remains a gracious and generous host throughout.

Other highlights

The USA Network has a Harmon-ic convergance with NCAA basketball, celebrating "Mark Madness," a "NCIS" (8 a.m. to 10 p.m.) marathon with an accent on Gibbs, played by Mark Harmon.Motorcycle racing (6 p.m., Fox) live from Lucas Oil Stadium in Indianapolis.Second-round play in the NCAA Basketball Tournament (6:30 p.m., CBS).Vin Diesel and Paul Walker star in the 2011 thriller "Fast Five" (7 p.m., NBC, TV-14).The L.A. Clippers host the Cleveland Cavaliers in NBA action (7:30 p.m., ABC)."Planet Earth II" (8 p.m., BBC America, TV-PG) explores the ecosystems of grasslands.The first round of the 2017 NCAA Women's Basketball Tournament (8 p.m.) airs on ESPN2.The birth of a blue penguin creates a sensation in the Bronx on "The Zoo" (9 p.m., Animal Planet).


#printsection_waco_b04,mishap,broadcasting events,show,sport,robert osborne,interview,cinema,cinema,broadcasting_events,show,sport