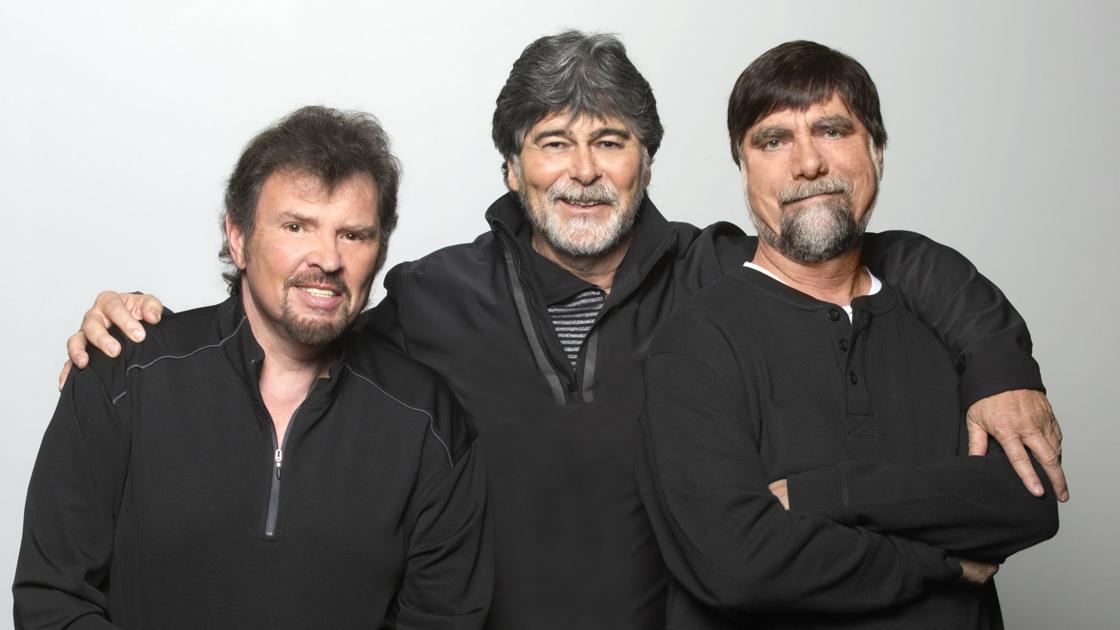 entertainment
Top-notch entertainment lineup at 2016 Porter County Fair
July 18,2016 00:20
"We work hard to get the right acts," says David Bagnall, grandstand entertainment director and advertising/promotions director for the Porter County Fair. "We're already working on the 2017 concert lineup right now." Iconic country band Alabama, an ...


Breaking

UPDATE: 3 officers dead in Baton Rouge shooting, suspect named

Latest in section

Top-notch entertainment lineup at 2016 Porter County Fair

Few hundred attend rapper's gang summit in Los Angeles

It's sexy and secret: Pitbull drops video paid by Florida

More music on horizon for Newport jazz and folk fests group

M'ville singer, songwriter Nick Kazonis releases soulful 'Season's' album

loading...

Movie Showtimes | PrettyFamous

Most Popular on nwi.com

Region mourns for men who died trying to rescue child

South Haven firefighter suspended over racist Facebook post

Cops: Gary man shouts ISIS affiliation while at casino

UPDATE: Officer faces firing after hit-run, man seriously injured

Abandoned newborn found by child in Lowell a 'miracle baby'

Currents

Digital Exclusives: Graphics

Slideshow: The Follow-up Files

Digital Exclusives: Photo Galleries

Gallery: Summer in the Region

Food and Cooking

It's not too late to celebrate National French Fries Day

Today's top pics: Bastille Day tragedy and more

Your daily 6: Ex-MLB star had sex during games; Mick Jagger expecting at 72

Today In History, July 15: Rosetta Stone

Today's Birthdays, July 15: Arianna Huffington

Royals fall to Tigers 4-2 on 9th-inning homer

DeGrom tosses 1-hitter, Mets beat Phillies 5-0

Eflin gets only hit off deGrom, Phillies lose 5-0 to Mets

Lucroy's passed ball in 9th, Brewers fall to Reds 1-0

Video shows police shooting at truck cab in Nice

AP video: RNC chairman Reince Priebus touts Mike Pence as veep pick

Video shows police shooting at truck cab in Nice

AP video: France reels from Bastille Day truck attack

Local Businesses

Andy Koultourides DDS, Ridge Dental Care

Mister Handyman

Strack & Van Til

Price Point Builders

Latest Local Offers

Cindy's New Life Painting

Cindy's New Life Painting: Out With The Old, In With The New!

Bednar Auction Service

Looking to sell your Real Estate? Large or small, residential or commercial, Bednar Auction Services can get the job done for you! Call us at 312-805-1809

Berey Bros

Get free shipping on footwear orders in the U.S.A.! Safety shoes, hiking boots, casual footwear and more at Berey Bros! Click here now.

K's Construction & Roofing Inc

Call a Roofing Contractor You Can Trust. Call K's Roofing & Construction Today 219-405-5146. No Down Payment Required.


,porter county fair,porter county fair grandstand,alabama,cole swindell,drew baldridge,chris janson,locash,concert,country music,county fair,lineup