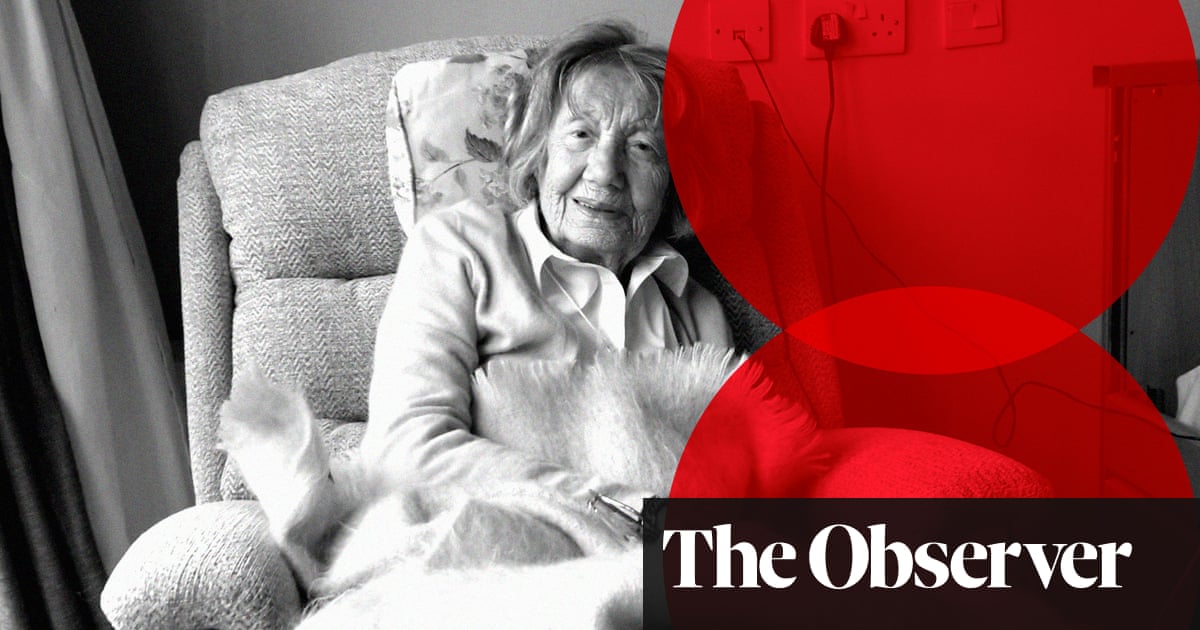 world news
The story of the Unknown Warrior
October 14,2018 04:20
At 100 years of age, Laetitia Hardie has lived through two world wars. She was born on 21 August, just a few months shy of the armistice on 11 November 1918. She is very alert and has a vivid recall, especially when it comes to remembering her ...

At 100 years of age, Laetitia Hardie has lived through two world wars. She was born on 21 August, just a few months shy of the armistice on 11 November 1918. She is very alert and has a vivid recall, especially when it comes to remembering her childhood near the North Staffordshire barracks, growing up with her sister Patricia, mother Marion, and her "quiet and high principled" military father, Brigadier General Louis John Wyatt DSODL. The Wyatts lived in a house on a heath looking down over the barracks. "I could hear the bugles and the mules – I remember feeding the mules," Hardie says. "My father loved the natural world, particularly birds – he always walked with his dog beside him. He was emphatic you should finish a job if you started it. He hated boasting, and he made lifelong friends."
Wyatt, born in 1874, was a professional military man, having joined the army soon after leaving Aldenham grammar school. He joined the North Staffordshire Regiment in 1895 and fought in the Boer war, being injured at Jackfontein in 1900. He disembarked in France in 1914 as a major, and was awarded a Distinguished Service Order in 1916. By 1920 he had been promoted to the post of general officer in command of British troops in France and Flanders, as well as director of graves, registrations and enquiries.
It was in this capacity that, just after midnight on 8 November 1920, in a makeshift chapel at St Pol in France, Wyatt chose the body of a soldier to represent the Unknown Warrior. This unidentified body, who could have come from any background, was chosen to represent all the soldiers, pilots and sailors who were lost in this war, and all wars. He would be buried among kings in Westminster Abbey with a reverence he could never have imagined in life.
Hundreds of thousands of men had been killed during the war, gunned down in the fields or drowned in the trenches as they filled with water. When hostilities ended, their bodies were exhumed and reburied in nearby cemeteries, but many of them could never be identified. These were the men that the Unknown Warrior needed to represent – the men who would be forever missing, presumed dead. Countless widows and bereaved parents could visit the Unknown Warrior's grave and feel some modicum of comfort.
The idea for an Unknown Warrior originally came from the Rev David Railton, a chaplain in the army. In 1916 Railton was standing in a small garden in Armentières, northern France, having just buried a comrade. He saw a small wooden cross marking a grave with the words, "An Unknown British Soldier". In a letter to a newspaper, Railton wrote: "How that grave caused me to think … I thought and thought. What can I do to ease the pain of father, mother, brother, sister, sweetheart, wife and friend? Quietly and gradually there came out of the mist of thought this answer clear and strong. 'Let this body – this symbol of him – be carried over the sea to his native land.'" Railton pursued his idea after armistice, writing to Sir Douglas Haig and the Dean of Westminster, the Rt Rev Herbert Ryle. King George V initially needed some persuading, but gradually the idea gained momentum.
Just before midnight on 7 November, four bodies were brought into the chapel at St Pol from each of the battle areas – the Aisne, the Somme, Arras and Ypres. They had been exhumed from the unmarked graves of soldiers who died early in the war. This was decided so that decomposition would mean the bodies were completely unrecognisable. They were examined for any identifying marks, then each one was covered in a union jack. After the stroke of midnight, Wyatt chose the warrior.
Wyatt rarely spoke about the Unknown Warrior, but he did write a letter detailing exactly how he chose the body because he had concerns that the facts were not being reported accurately: rumours circulated. People whispered, for example, that the identity of the Unknown Warrior was known from the beginning. Wyatt wrote to the Telegraph on 11 November 1939, two months after the second world war had broken out, and on the 21st anniversary of the armistice.
He said: "The four bodies lay on stretchers, each covered by a union jack, in front of the altar was the shell of the coffin which had been sent from England to receive the remains. I selected one, and with the assistance of Colonel Gell, placed it in the shell; we screwed down the lid. The other bodies were removed and reburied in the military cemetery outside my headquarters at St Pol. I had no idea even of the area from which the body I selected had come; no one else can know it."
Wyatt finishes with a description of the coffin being carried on the destroyer HMS Verdun to Dover and alludes to the encroaching horror of the second world war. He wrote: "Then HMS Verdun moved off … carrying that symbol which for so many years, and especially during the last few months, has meant so much to us all."
The coffin arrived in Dover on the morning of 11 November 1920. The quayside was lined with people, straining to see the body that could be their loved one. It was taken by train to London, before being placed on a carriage driven by black horses. The coffin passed through hushed crowds of thousands of people, some weeping. It was brought into Westminster Abbey on the 11th hour of the 11th month. In the following days, more than a million people came to pay their respects to the soldier.
When Hardie was aged around 20, just before the outbreak of the second world war, she went to the various war grave sites in northern France with her mother. "We visited the place where the selection of the Unknown Warrior had been made. We went up the rickety steps and I remember it was very plain inside, with a rough wooden floor. There were some trees around." While her father didn't discuss the Unknown Warrior, Hardie thinks she understands why. "My view is that he regarded it as a sacred trust that had been committed to him, and that some things are just too sacred to ever be discussed."
During the second world war, Hardie joined the Red Cross as a voluntary aid detachment nurse and became an expert in anti-gas treatment. "Though my father rarely talked about the war," she recalls, "I do remember him abhorring the use of gas because of the horrific injuries it caused, and this inspired me to do anti-gas training."
She married Patrick John Hardie, who qualified as a doctor just before the second world war. He served with the British forces during the war, treating some of the emancipated prisoners when the Bergen-Belsen concentration camp was liberated.
Earlier this year, Hardie made contact with the Staffordshire Regiment Museum to request photographs of her father's medals. It was then that curator Danielle Crozier began to look into Wyatt's story and realised that he had left behind an extraordinary legacy by choosing the Unknown Warrior. Crozier arranged to come to Hardie's 100th birthday, so she could hold her father's medals once more.
Crozier believes that the symbolic significance of the Unknown Warrior cannot be overstated. "It was an inspirational idea – the idea of bringing back someone who could have been anybody – to allow those families, the daughters, sisters, the wives, to think, 'you never know, he could be mine'. I think the Unknown Warrior gave so much hope to people. It allowed them to grieve."
Wyatt was a founding member of the Old Comrades Association, an organisation offering a support network for military veterans, allowing them to maintain friendships and seek employment advice. He also held an honorary position as colonel of the North Staffordshire Regiment in the second world war. "He wrote a lovely letter at Christmas time in 1943 to the lads who were serving, about how proud they were making the country," says Crozier.
Wyatt is also remembered fondly by his grandson, John Boumphrey. "He was a perfect grandfather," he says. "He was really kind, he used to take me fishing and for walks, and we'd have picnics. He had a lovely dog. My grandmother, Marion, was very nice and charming. We'd call her Gypsy for short."
Boumphrey's mother, Patricia, sometimes told him about what it was like as a young child when her father was off fighting. "My mum was worried that when he went off to the war, that he'd never come back, like so many others."
He still remembers his grandfather's funeral. Wyatt died in 1955, aged 80. "A lot of soldiers came to the service, to play the Last Post," he says. "It was very moving." The soldiers wanted to pay their respects to the officer who had chosen the Unknown Warrior – allowing an entire nation to focus its grief.

First world war,Armistice centenary,Remembrance Day