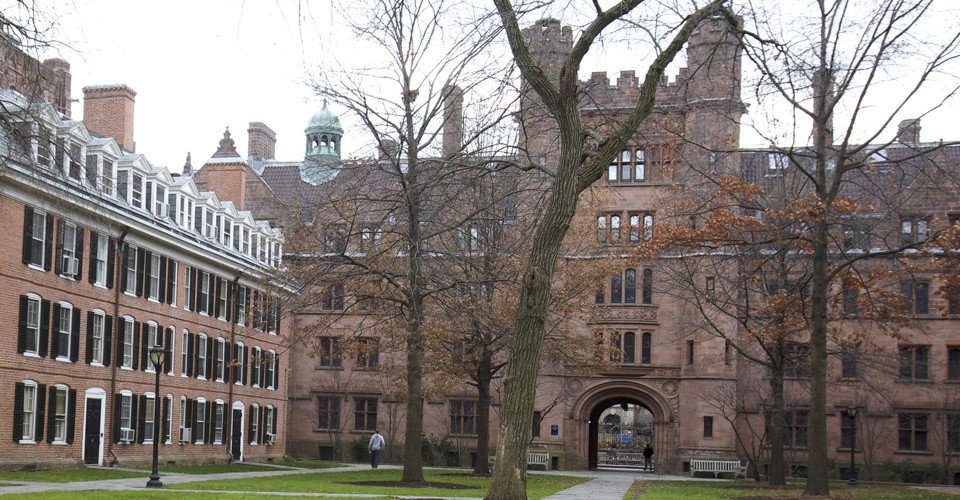 world news
The Abandoned World of 1982
September 25,2018 12:18
The point of the anecdote is to suggest to the reader the recently abandoned world from which she had emerged: "That such an afternoon would now seem implausible in every detail—the very notion of having had a 'date' for a football luncheon now seems ...and more »
Why wouldn't a 15-year-old girl tell anyone, not even her "loving parents"? Because Ford did not grow up in today's girl culture. Christie Blasey was a 15-year-old girl in 1982.
As it happens, 1982 was a seminal year in the history of the way American girls would come to be raised and educated, and in how millions of them would come to regard their life. It was the year Carol Gilligan published her book In a Different Voice and Ms. magazine published an article called "Date Rape: A Campus Epidemic?" A decade later, the ideas expressed in these two works exploded into the mass consciousness, the former in Mary Pipher's problematic, blockbuster 1994 book, Reviving Ophelia, and the latter in a 1991 Time magazine cover story called "Date Rape."
Setting aside all arguments—and they are legion—about the manifold and grave problems with Gilligan's research, and also about the deep injustices that have taken place on American college campuses as a response to the theory of date rape, the fact is that both her research and the theory changed everything for girls in this country. Today, a girl who experienced what Ford says happened to her would find countless resources on the internet to help her, would have been explicitly told by teachers and administrators that there were people she could (and should) talk to if anyone tried to force sex on her, would be immersed in all the elements of popular culture—songs, movies, teen fiction, blogs—explaining to her that what happened was a profound wrong, and that it was not her fault.
Caitlin Flanagan: I believe her.
But Christine Blasey Ford was not a 15-year-old girl in the present; she was a 15-year-old girl in the past. Unless she was an extremely precocious, niche reader who was tearing her way through the arcane works of the radical feminist Susan Brownmiller, she would literally never have heard the term date rape—neither would her friends, parents, teachers, or school administrators. Cheerful teen movies aimed at the high-school audience—John Hughes films among them—accurately reflected commonly held American attitudes about the male need for sex and the comic nature of the extremes a normal, suburban male would go to extract it from girls, often against their clearly stated wishes.
None of these facts, of course, locates Brett Kavanaugh and Christine Blasey Ford in a bedroom in 1982. None of it is enough to disqualify him from the confirmation that now hangs in the balance. But, for what it's worth—probably nothing—more and more outside observers are starting to believe Ford. And more and more of Kavanaugh's supporters are starting to move to the quiet position that he might have attacked her, but that he should not pay a price for it: Banish Falstaff, and banish all the world.
In the midst of it all (the Georgetown Prep way, the frat-boy tradition, the Irish problem—who knows) seems to lie an ocean of alcohol. If there is one common assessment of the D.C. private schools in the 1980s, it is that they were centers of titanic amounts of drinking.
A friend of mine, a recovering alcoholic with several decades of sobriety, said of Kavanaugh, "I can't tell if he's a blackout drinker or a convenient forgetter."
And maybe Christine Blasey Ford is an inconvenient rememberer.
We want to hear what you think about this article. Submit a letter to the editor or write to letters@theatlantic.com.

is a contributing writer at The Atlantic. She is the author of Girl Land and To Hell With All That.


Georgetown Prep,Kavanaugh,Yale Law School,Brett Kavanaugh,high school Kavanaugh,Judge Brett Kavanaugh,young Brett Kavanaugh,Brett Michael Kavanaugh,Yale Daily News,Kavanaugh's education,Catholic school prep,D.C. prep school,female law clerks,date rape,Christine Blasey Ford,D.C. public school,Georgetown Prep boy,Catholic school basketball,15-year-old girl,soigné Cathedral School,Georgetown Prep way,Yale College class,12th-grade yearbook,Yale basketball team,Upper-Classy Catholic kids,12th-grade yearbook page,early young manhood,posh D.C. family,local Law Enforcement,Columbia School,Police Fan Club.,heavy drinking,City Club—100 Kegs,Judge Alex Kozinski,15-year old girl,great Protestant schools—a,fraternity life,forensically crushing assessment,great 1980s return,male Ivy Leaguers,republican golf Bethesda.,frat boy tradition,D.C. private schools,American college campuses,Beltway school,drinking fit right,Christine Blasey Ford—at,inflexible risk-management protocol,newly reconstituted chapter,self-consciously upper-class events