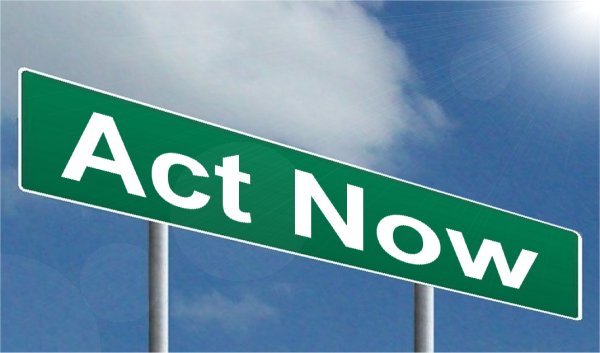 entertainment
Should You Buy This Entertainment Idea Yielding 5.4% As Summer Begins - Or Wait For The Fireworks On July 4?
June 22,2018 19:12
Even after setting record results in revenue and visitors, Cedar Fair LP (FUN) managed to disappoint investors in 2017. Revenue grew by $33 million or 3% to $1.32 billion and the company registered record attendance of 25.7 million visitors. Despite ...

Even after setting record results in revenue and visitors, Cedar Fair LP (FUN) managed to disappoint investors in 2017. Revenue grew by $33 million or 3% to $1.32 billion and the company registered record attendance of 25.7 million visitors. Despite the record results, the price of its Units have dropped 10% in the past year.

Although summer didn't officially start until 6:07 AM on June 21st, its busy "summer" season began nearly a month earlier with the Memorial Day weekend. From Memorial Day through Labor Day the vast majority of visitors to its 13 parks will pour through its turnstiles. We won't know quite what to expect until Q2 results are released in early August, and even after seeing those results, it's still possible that the company won't meet its guidance as weather can wreak havoc with expected results.
Management has made claims that weather will even out over their long summer season. And, while that has tended to be the case, the other seasons haven't been so lucky. In an article written last October I noted the following:

...We now know the new Sports Center, expanded hotel accommodations, and the addition of Winterfest to three additional parks may not have been enough to overcome poor weather. Should investors accept that explanation? The company had stated several times in the past that poor weather tended to even out over the course of the long summer season. Despite those statements, weather has been used as an excuse multiple times over the past five years. One year, it was poor October weather that hurt Halloween events, in another, it was a harsh winter that extended the school year and hurt early season attendance. Other excuses have been heavy rains and flooding at one park, or a summer heat wave that held down attendance, or heavy rains in the first quarter of this year in Southern California that resulted in poor attendance at Knott's and more weather related excuses in the Labor Day press release.

Before going further, it may be useful to describe a bit more about Cedar Fair for those less familiar with the company. First, Cedar Fair is a publicly traded Limited Partnership, or LP, that trades Units rather than shares of stock. It also pays out a regular quarterly Distribution rather than a dividend. It is important to note that there are a few complications that can occur when filing taxes. Investors will receive their K-1 somewhat later than the usual 1099-DIV and that K-1 will contain a breakdown of Resident and Non-Resident tax information for 10 different states. And, even if the shares are held in a tax free or tax deferred account, there may be a tax incurred if the company's Unrelated Business Taxable Income, or UBTI, rises above $1000 for the Unit holder.
Second, the company has those thirteen amusement and water parks, although each amusement park has its own brand. Unlike competitors Six Flags (SIX) or Disneyland (DIS), or Universal Studios (CMCSA), there is no overarching brand, with each park having its own unique identity and character. That eliminates the potential for a national ad campaign and limits the cross-promotional opportunities available to others in the sector. For example, a Six Flags promotion with Coca-Cola (KO) had discount offers printed on Coke cans, and Disneyland cross promotions date back half a century to the television series The Wonderful World of Disney. On the other hand, if something damaging occurs at one of its parks, there is also no cross-contamination.
Third, Knott's Berry Farm in Southern California is the only park open year round. And. with the exception of Knott's and its location near major competitors Disneyland, Universal Studios and LegoLand, most parks have no nearby direct competition. That's not to say that some of the other parks don't have competition, or draw on the same customer bases as folks will often drive hours to one of the parks.
For instance, where I live in North Central New Jersey, I can choose from Cedar Fair's Dorney Park. Six Flags Great Adventure, Hershey Park, Sesame Place, Diggerland or Land of Make Believe. Five of these are less than 75 miles, and the outlier is ~140 miles. There is also indirect competition for the family entertainment budget, and when those Summer heat waves influenced a decision not to make the trip to a park, those dollars could be spent taking the family to a local beach or a movie followed by dinner.
Fourth, except for Canada's Wonderland, all of the company's parks are located in the United States. That doesn't mean that's the only international exposure. I expect the impact of the Canadian Dollar exchange rate to be minor, but there could be an issue with the company's ability to get seasonal workers, many of whom came from outside the country. And, with OPEC meeting this week, its impact on oil prices and US disposable income could impact Cedar Fair. From the AAA web site:

On the week, the national gas price average is two cents cheaper at $2.90. Today's national average is only one cent more expensive than a month ago, but 60 cents more expensive than a year ago.
Nationwide, 44 states have less expensive or steady gas price averages compared to last Monday. However, the cheaper trend may be reversing. Gasoline demand spiked in the latest Energy Information Administration's (EIA) report, in fact setting a new all-time record at 9.88 million b/d for the week ending June 8. As demand skyrockets, U.S. gasoline inventories plummeted 2.27 million bbl, to land total inventories at 237 million bbl, which is 5.7 million below stocks last year at this time.
"If demand continues to strengthen and inventories decrease in the weeks ahead, motorists can expect gas prices do a reversal and start to increase again," said Jeanette Casselano, AAA gas price expert. "AAA expects the national gas price average to range between $2.85 and $3.05 through Labor Day, likely seeing the summer's highest prices in June."

If AAA is correct, and the highest prices occur this month, we should know more about the impact on Cedar Fair attendance by the time the company reports Q2 results in early August. In fact, based on the company's history of issuing press releases giving attendance information shortly after July 4th, we could know a lot more within the next two weeks.
So, is it a good time to invest in Cedar Fair? With the recent closing price at $63.65, the $3.56 distribution currently yields 5.6%. There is also an expectation that the distribution will be increased by another $0.10-$0.15 in Q4. I am somewhat biased, having added to my position recently, although UBTI concerns have me keeping this position somewhat below what I consider a full allocation.
As to the timing, it would depend on how aggressive one feels. I think the Unit prices will be higher following the press release about attendance through July 4th, so it may be wise to buy early. For those that are more conservative and simply looking for income, playing it safe and waiting for the report shouldn't be too costly. Even a 10% bump in the Unit price would still leave the current yield of that $3.56 distribution above 5%.
Disclosure: I am/we are long CMCSA, DIS, FUN.
I wrote this article myself, and it expresses my own opinions. I am not receiving compensation for it (other than from Seeking Alpha). I have no business relationship with any company whose stock is mentioned in this article.
Additional disclosure: I currently re-invest dividends and distributions. Otherwise, I have no plans to buy or sell any of the companies mentioned in this article within the next month.

entertainment entertainment weekly entertainment media distribution kft entertainment store entertainment news entertainment one entertainment facilities entertainment tonight entertainment in budapest entertainment industry