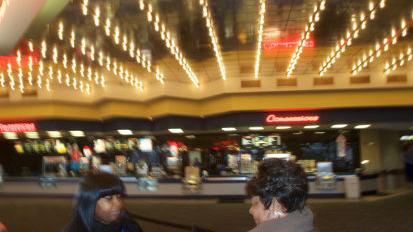 cinema
New owner takes over Lansing Cinema 8
May 09,2017 13:26
Mayo, who was CEO of Digital Cinema Destinations before it was bought by Carmike in 2014, and Charles Goldwater will helm the new theater chain, which will "offer a range of amenities, including IMAX, 3D, luxury seating, extensive food and beverage ...


We hope you have enjoyed your complimentary access for the month.

Already a subscriber?
Click on the button below to set up your account or log in if you already have one.

Want to become a subscriber?
Purchase a digital-only subscription now for unlimited online access to local news and information.

Digital-only Access

You are the owner of this article.
Edit Article Add New Article

Latest in section

Gary airport sues Honeywell to recoup clean-up costs

Department of Labor helps build local workforce

New owner takes over Lansing Cinema 8

Times Business & Industry Hall of Fame 2017: Morningstar founder Mansueto has Region roots, worldwide impact

Times Business & Industry Hall of Fame 2017: Fair Oaks Farms can't stop growing

Currents

Lifestyles

The best places for new dads to work

Health and Medicine

41 states where sexually-transmitted infections are on the rise

Home and Garden

Big Homes Just Listed in Northwest Indiana

Kidnapping survivor Michelle Knight writing second book

Fox News anchor Shepard Smith opens up on sexuality

Russell Crowe and David Oyelowo to star in Arc of Justice

Carl Barat is engaged to partner Edie Langley

Local Businesses

JOURNEY SENIOR LIVING OF MERRILLVILLE

7900 RHODE ISLAND STREET, MERRILLVILLE, IN 46410

AMERICAN DREAM RETIREMENT

222 INDIANAPOLID BLVD SUITE 207, SCHERERVILLE, IN 46375

Lansing Chiropractic Clinic

18037 Torrence Ave, Lansing, IL 60438

CEDAR CREEK / PATRIOT ADVERTISING RETAIL

535 E FERNHURST, KATY, TX 77450

Latest Local Offers

A Step Up Career Academy Center

In Need of Child Care Services? Call A Step Up Career Academy Center today! 708-474-2511

Chesterton Toys

Classic wooden toys and playthings! Find "kid-powered" entertainment at Chesterton Toys!

Banter Floors & More

Let us help you update your kitchen and bathroom! Banter Floors & More 219-374-7360

Weddings by Rev. Doug Klukken - NWI Wedding Officiant

Eloping? Need a minister? Call Weddings by Rev. Doug Klukken at (219) 663-3900.


,local news,local business,lansing cinema 8,lansing,company,dale mayo,commerce,show,charles goldwater,cinema,carmike cinemas,beekman investment partners,theatre,owner,lansing cinema