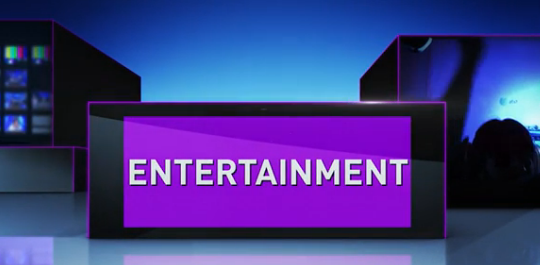 entertainment
New in Entertainment: April 18
April 19,2017 01:28
The movie Split headlines this week's list of New in Entertainment. It follows a psychotic man with 23 personalities who kidnaps three teenage girls. The film was an unexpected hit at the box office, making more than $274 million. Jamie Foxx plays a ...and more »


Fox's Adam Housley has the rundown of what's New in Entertainment.

Fox News , KXVA 3:54 PM. CDT April 18, 2017

CONNECT
The movie Split headlines this week's list of New in Entertainment. It follows a psychotic man with 23 personalities who kidnaps three teenage girls. The film was an unexpected hit at the box office, making more than $274 million.
Jamie Foxx plays a seedy cop in Sleepless, a crime-thriller about a police detective whose son gets kidnapped by a drug lord.
In The Founder, Michael Keaton portrays McDonald's founder Ray Kroc. The film tells the story of how a struggling salesman helped franchise the fast food chain.
In the family drama A Cowgirl's Story, a 17-year-old girl whose parents get deployed to Afghanistan tried to fit into a new school.
Other kid-friendly options include Bigger Fatter Liar and the animated film Sailor Moon R.
From the small screen, there's the 72-disc set of the original Hawaii Five-0: The Complete Series, the Hallmark series When Calls the Heart: Heart of Truth and The Art of More: Season Two.
For gamers, PS4 and Xbox One feature ATV Renegades and The Disney Afternoon Collection. Those consoles, along with Nintendo's Switch, also offer Wonder Boy: The Dragon's Trap.
In music, there's country superstar Brad Paisley's twelfth album Love and War, rockers Incubus release 8 and Sheryl Crow gets back to her rocker roots with Be Myself. 
©2017 FOX News Network, LLC. All rights reserved.
CONNECT

More Stories

Apr 18, 2017, 5:40 p.m.

Apr 18, 2017, 5:29 p.m.

Apr 18, 2017, 5:41 p.m.


news,entertainment,new in entertainment,movies,tv,television,music,video games,Entertainment