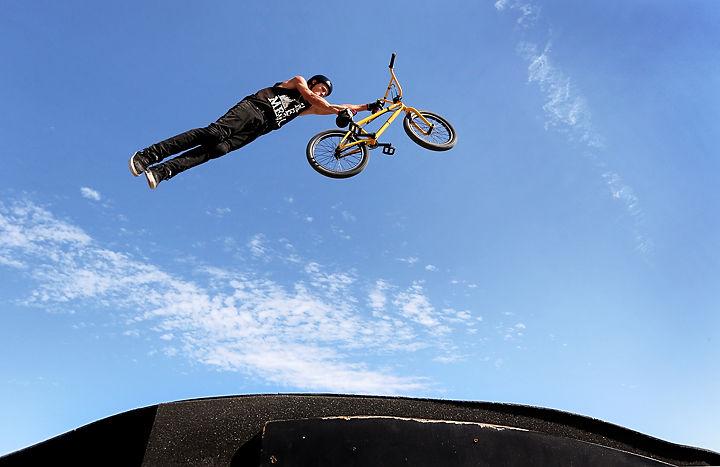 entertainment
New acts in grounds entertainment
August 19,2017 05:13
The 2017 Nebraska State Fair grounds entertainment is set with a variety of new acts. If you haven't seen a dog jump rope or a cat balance on a ball while also on a rope, you might want to check out Panfilov's Performing Pets. The first performance of ...and more »

The 2017 Nebraska State Fair grounds entertainment is set with a variety of new acts.
If you haven't seen a dog jump rope or a cat balance on a ball while also on a rope, you might want to check out Panfilov's Performing Pets. The first performance of the pets will be from 11 to 11:30 a.m. on Aug. 25.
The Great American Duck Races will also be at the State Fair this year. Mallard ducks will race on a water track to the finish line. Chosen audience members will get to hold and release the ducks to race, with prizes awarded to the winner of each race.
The Butterfly Encounter offers an interactive exhibit that outlines the life cycle of a butterfly.
The Nowear BMX Freestyle Stunt Show and Moto Maniacs will also be at the fair. The freestyle show entertains in X Games style. Moto Maniacts includes motorcycle stunts inside of a round cage.
Hedrick's "Around the World in One Display" petting zoo and Racing Pigs are back again this year at the State Fair. The petting zoo includes many exotic animals. Hedrick's Racing Pigs show include just that: racing pigs, wearing racing silks competing to be the fastest of the group.
The Sinbad High Dive Show will be performed several times throughout the day, as will many of the other acts.
Dan-Dan the Farmer Man Comedy Rainmaker Show, and Rollow round out the funny and entertaining acts. Rollo will be in the crowd, doing funny dances and jumping rope, all while on stilts. The Rainmaker Show includes "farmyard funnies" with his Sarcastic Sidekick.
Music entertainment on the grounds includes Matt's Family Jam and the One Man Band and Son. Matt's Family Jam includes Matt and Lisa Rolf and their three children. One Man Band and Son is described as "an extreme musical performance combined with comedy."
If you want a glimpse into the future, the Conjurer Fortune Machine will be at the State Fair. The machine is inspired by "Big," the Tom Hanks film. It's a "classic automatic fortune machine with a live action twist."
The Nebraska State Fair will run for 11 days, from Aug. 25 through Sept. 4.

state fair,show,sport,broadcasting events,petting zoo,pet,racing,pig,act