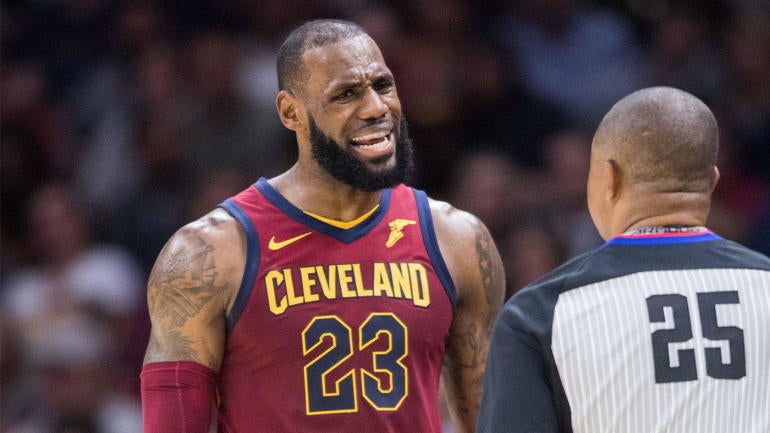 games
NBA games Monday, scores, highlights, updates: Curry out; LeBron battles Knicks
November 14,2017 05:22
It's another NBA Monday and the slate is rather interesting. No high-key games, but some intriguing possibilities like the Nuggets in Portland and LeBron James in New York playing the Knicks. The most interesting matchup of the night probably is the ...and more »

It's another NBA Monday and the slate is rather interesting. No high-key games, but some intriguing possibilities like the Nuggets in Portland and LeBron James in New York playing the Knicks. 
The most interesting matchup of the night probably is the Grizzlies taking on Giannis Antetokounmpo, Eric Bledsoe, and the Bucks. Bledsoe is fitting in well with his new team and it will be interesting to see if that holds against a quality Memphis team.
NBA scores for Monday, Nov. 13
Sacramento Kings 92, Washington Wizards 110, (box score)
Cleveland Cavaliers 104, New York Knicks 101  (box score)
Memphis Grizzlies 103, Milwaukee Bucks 110 (box score)
Atlanta Hawks 105, New Orleans Pelicans 106 (box score)
Los Angeles Lakers 100, Phoenix Suns 93 (box score)
Minnesota Timberwolves 109, Utah Jazz 98 (box score)
Denver Nuggets at Portland Trail Blazers 10 p.m. ET (GameTracker)
Orlando Magic at Golden State Warriors 10:30 p.m. ET (GameTracker)
Philadelphia 76ers at Los Angeles Clippers 10:30 p.m. ET (GameTracker)
LeBron James in Madison Square Garden
LeBron against the Knicks was awesome and gave everybody what they wanted. He got into a spat with Enes Kanter and Frank Ntilikina, but it was New York who answered back with a run to take a double-digit lead into halftime. Cleveland was down by as many as 23 before their comeback began. In the fourth quarter, it was all LeBron and the Cavs stole a victory.
Rajon Rondo expected to make debut
Rajon Rondo is likely to make his debut for the Pelicans after he was cleared. How will he fit in with New Orleans?
LeBron and the Knicks get into it
When LeBron James complimented Dennis Smith Jr he took what the Knicks perceived as a shot at Frank Ntilikina. New York is making its feelings on that known.
Stephen Curry misses Magic-Warriors
The Warriors are playing against the Magic without Stephen Curry
Knicks rip off 15-0 run
The Knicks and LeBron got into it. Then the Knicks were the ones to respond.
Jeff Teague hits KAT on the oop
Jeff Teague finds Karl-Anthony Towns on this monster oop slam.
LeBron James shows strength in transition
LeBron James dominated this possession on both ends of the floor then did a little flexing at the end.
LeBron James isos Porzingis and hits a 3-pointer in his face
LeBron James had Porzingis on him and reminded him why he's still the best player in the NBA. This clutch 3-pointer gave Cleveland the lead for good.
Devin Booker scores 22 in a half
Devin Booker can light up at a moment's notice. He has 22 through one half.
Giannis Antetokounmpo does something insane. Again.
Giannis continues to defy the laws of physics with what he's able to do on a basketball court.
Enes Kanter is still beefin'
Enes Kanter isn't leaving everything that happened with LeBron on the court.
LeBron James responds to Kanter
LeBron James responded to Kanter with one simple statement and then moved on.
Joel Embiid gets into it with Willie Reed, laughs
Joel Embiid got thrown down by Willie Reed. Instead of fighting, he decided to laugh.

gamestar games gamescom games workshop gameshop games of thrones games with gold gamestop gamesz gamespot