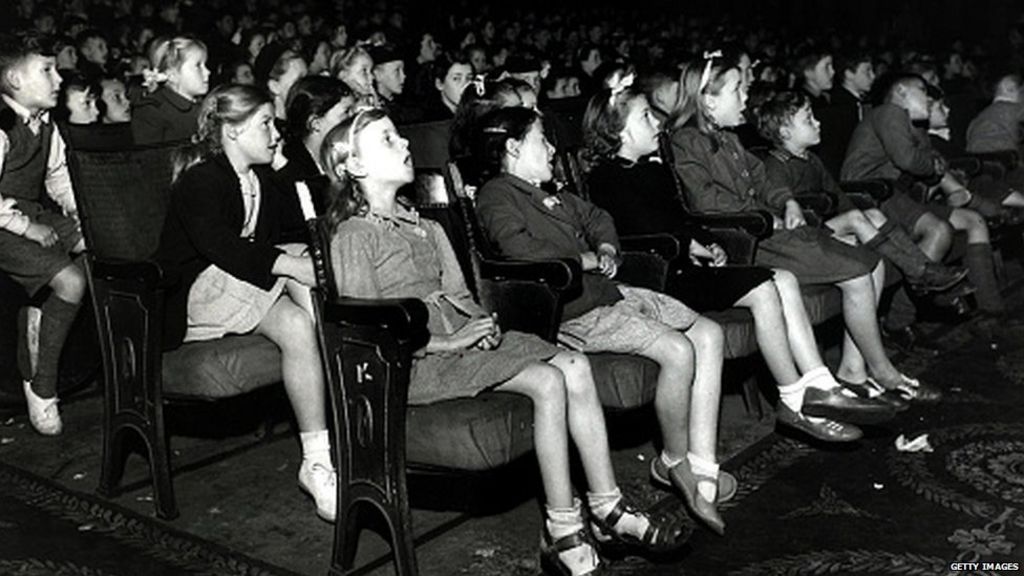 cinema
Move over multiplex - the local cinema is back
November 19,2017 15:22
Who doesn't love a night at the movies? Time was when kissing in the back row of the cinema was considered an essential part of cultural life. Then came television, the VCR and the multiplex - those soulless warehouses in retail parks - and local ...and more »

Image copyright Getty Images
Image caption Local cinemas brought magic to small towns in the days before TV and the multiplexWho doesn't love a night at the movies?
Time was when kissing in the back row of the cinema was considered an essential part of cultural life.
Then came television, the VCR and the multiplex - those soulless warehouses in retail parks - and local cinemas closed in their thousands.
But now the local cinema is making a comeback. Hundreds of towns and villages across the UK are setting up their own community cinemas.

Image copyright Ballyclare Community CinemaThe Picture House Cinema in Ballyclare, County Antrim, is a typical community cinema - the town's last cinema closed decades ago.
"We've been going for a year now," Picture House chairman Robert Robinson said.
"I've always dreamt of having a cinema in the town and with a great team of volunteers we've made it happen."
The cinema holds monthly screenings in the town hall, and has just won a national award for Best New Film Society at the Cinema For All awards in Sheffield.
"We were amazed and delighted to win. But the main satisfaction has been sharing the fun of a night at the movies with friends and neighbours," Robert said.

Image copyright Robert Robinson
Image caption Robert Robinson chairs the Picture House programming committee - cake aids the thinking process"There's been a real resurgence of community cinemas as people try to bring the movies back to their local areas," said Sara Gunn-Smith of Film Hub NI.
"It has really taken off in the past couple of years."
The organisation supports small-scale cinema projects across Northern Ireland, from rural community groups to specialist cinema clubs in urban areas.
For instance, Black Moon is a group that runs movie nights for adults with learning difficulties at an arts venue in Belfast's fashionable Cathedral Quarter.
"We have about 30 active groups," said Sara. "From Coleraine on the north coast to Rostrevor in the south."

Image copyright The Picture House
Image caption Actor Nigel O'Neill and director Chris Haugh taking part in a Q&A for their film Bad Day for the CutFilm Hub's latest project is touring a new Northern Ireland-produced thriller, Bad Day for the Cut, at eight community cinemas across Northern Ireland.
Sara said they see it as a new form of distribution for films that will not get a big release across the multiplex circuit.
The accompanying question-and-answer sessions with the film's director and leading actor give the audience something they won't get at the multiplex.

Image copyright Film Hub NI
Image caption Film Hub's Cinema Day project showed films at low or no cost at 19 small venues across northern IrelandSara pointed to the Newcastle Community Cinema in County Down as "a real trailblazer" on the community cinema scene.
NCC has its own premises on the town's main street and runs a comprehensive programme of films.
This month that means everything from Captain Underpants to a subtitled Hungarian art movie and Hollywood crowd pleaser The Shawshank Redemption.
The cinema also runs its own annual Full Moon Film Festival with 19 films shown over a long weekend.

Image copyright James LawIt's an ambitious project to say the least.
NCC chairman Robert Manley puts the success down to having "a strong core committee with a plethora of volunteers striving to give something back to the community".
And what advice would he have for anyone wanting to set up their own community cinema?
"Keep flinging new ideas into the pot, no matter how outlandish, it'll make your events more memorable, and hopefully successful, for everyone involved. We built a fully driveable Ghostbusters Ectomobile - why not?" he said.
Community cinemas offer the kind of special touches the commercial outfits can't supply - whether that be home-made cakes, or 100 little princesses running around at a dressing-up screening of Disney's Frozen.
One cinema even arranged a drive-in for toddlers using cars made from cardboard boxes.
Streaming and catch-up services like Netflix or the BBC's iPlayer have revolutionised the way people consume moving pictures for the third or fourth time in recent decades.
As Robert Manley put it: "It's harder now than ever to reinforce the importance of enjoying film, communally, socially, and on the silver screen.
"But we know it's the best way to do it, and the nostalgia for that sensation is creeping back in little by little."
The burgeoning community cinema movement proves there is still a place for the simple act of sitting in the dark and seeing the light.

cinema city cinema city debrecen cinemapink cinema city győr cinema city allee cinema city westend cinema city arena cinema city campona cinematrix cinema city vip