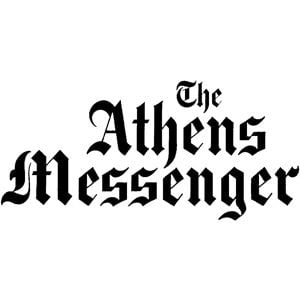 elections
Meigs elections board says charter petition invalid
July 22,2016 16:11
In a letter to the commissioners, the elections board stated that the proposed charter does not meet the threshold requirements of Ohio Revised Code 302.02 because it seeks to create an alternative form of government without the requirement of having ...


Featured Businesses

Citizens Bank

The Athens Messenger

Cutler's Restaurant

Airclaws

Athens Insurance

Hocking College

Submit Your News

We're always interested in hearing about news in our community. Let us know what's going on!

Latest News

Latest e-Edition

The Athens Messenger

News briefs

Newsletters

Most Popular

ArticlesDecomposed body found at Nelsonville residenceTrooper returns to Athens to become post commanderThree injured after hydroplane car accidentOhio University student indicted in connection with death at Athens apartmentBurial plot mix-up at Greenlawn Cemetery upsets familyNever late to class: Chauncey man lives, works in the old school buildingCoal company files for state mining permit, road agreements signed with Athens CountyTwo sentenced to prison on drug chargesMayor rescinds resignation after outpouring of town hall supportUptown or Downtown? Either way, it's home

Images

VideosSorry, there are no recent results for popular videos.


news