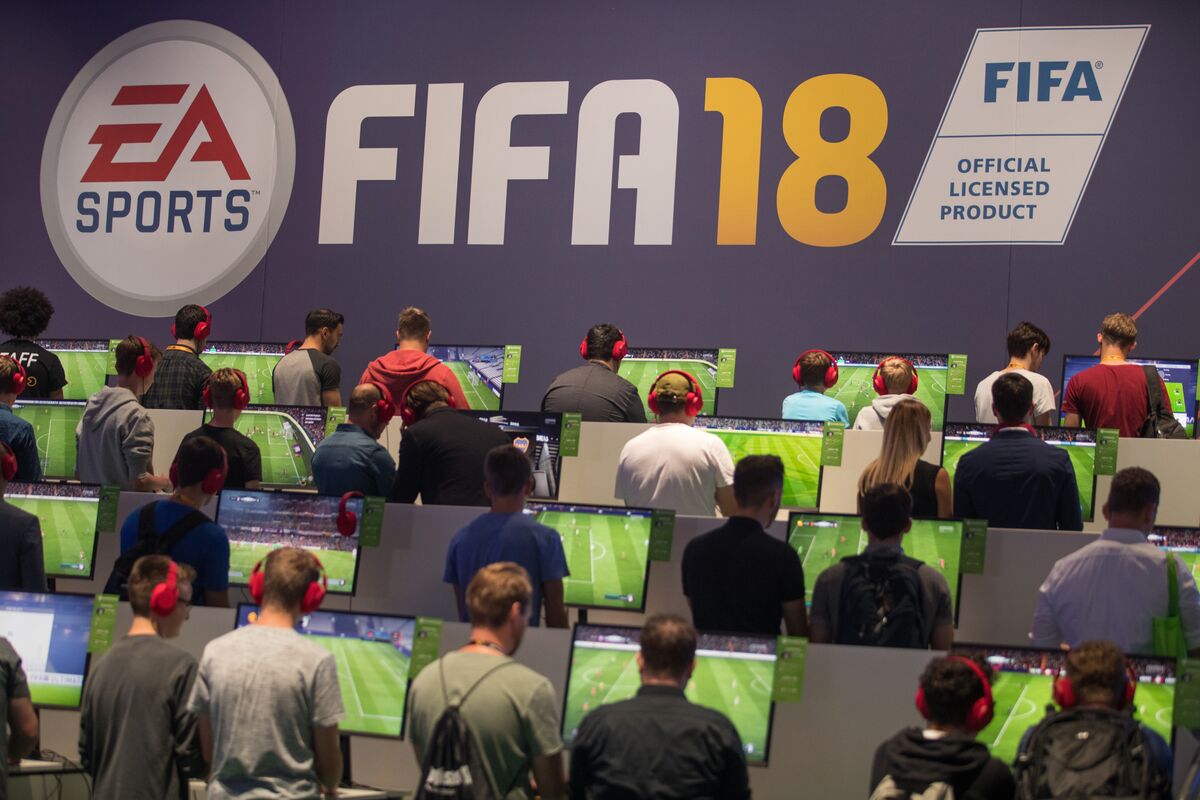 games
Major League Soccer's New Stars Will Be Awesome at Video Games
January 12,2018 16:24
Gamers play the FIFA 18 computer soccer game on the Electronic Arts Inc. (EA) exhibition stand at Gamescom video games trade fair in Cologne, Germany, on Tuesday, Aug. 22, 2017. Photographer: Jasper Juinen/Bloomberg. Major League Soccer will be the ...and more »

Major League Soccer will be the second U.S. sports league to launch its own competitive video game circuit, one that pits MLS franchises against each other in FIFA 18, the latest installment in the best-selling title from
Electronic Arts Inc.
Nineteen of the 23 MLS clubs will hire professional gamers to represent them in the 
MLS esports league, which will start with the eMLS Cup in April. The winner will represent his or her club in EA's global campaign to find the world's best FIFA 18 player.
Esports's audience dovetails nicely with the MLS fanbase. A
recent study conducted by market analyst
Magna Global found that soccer's TV audience is the youngest among big-time U.S. sports, including college basketball, college football and action sports.
Young fans, though, are fickle, and professional soccer sees esports and the FIFA franchise as a way to capture followers who prefer video games to the World Cup. Professional clubs around the world have
spent a few years partnering with the world's best FIFA gamers. MLS's New York City FC, for example, has signed FIFA players for both PlayStation and Xbox consoles.
MLS is still figuring out several details of eMLS, including the important question of which gaming console will be used in competition. Eight months ago, the National Basketball Association announced its own esports initiative, which is structured in a similar way within the league. The
NBA 2K League, a
partnership with publisher
Take-Two Interactive, tips off in May.

Video Games,Sports,FIFA,ELECTRONIC ARTS INC,National Basketball Association,Football,New York City,Europe,Culture,Switzerland,technology