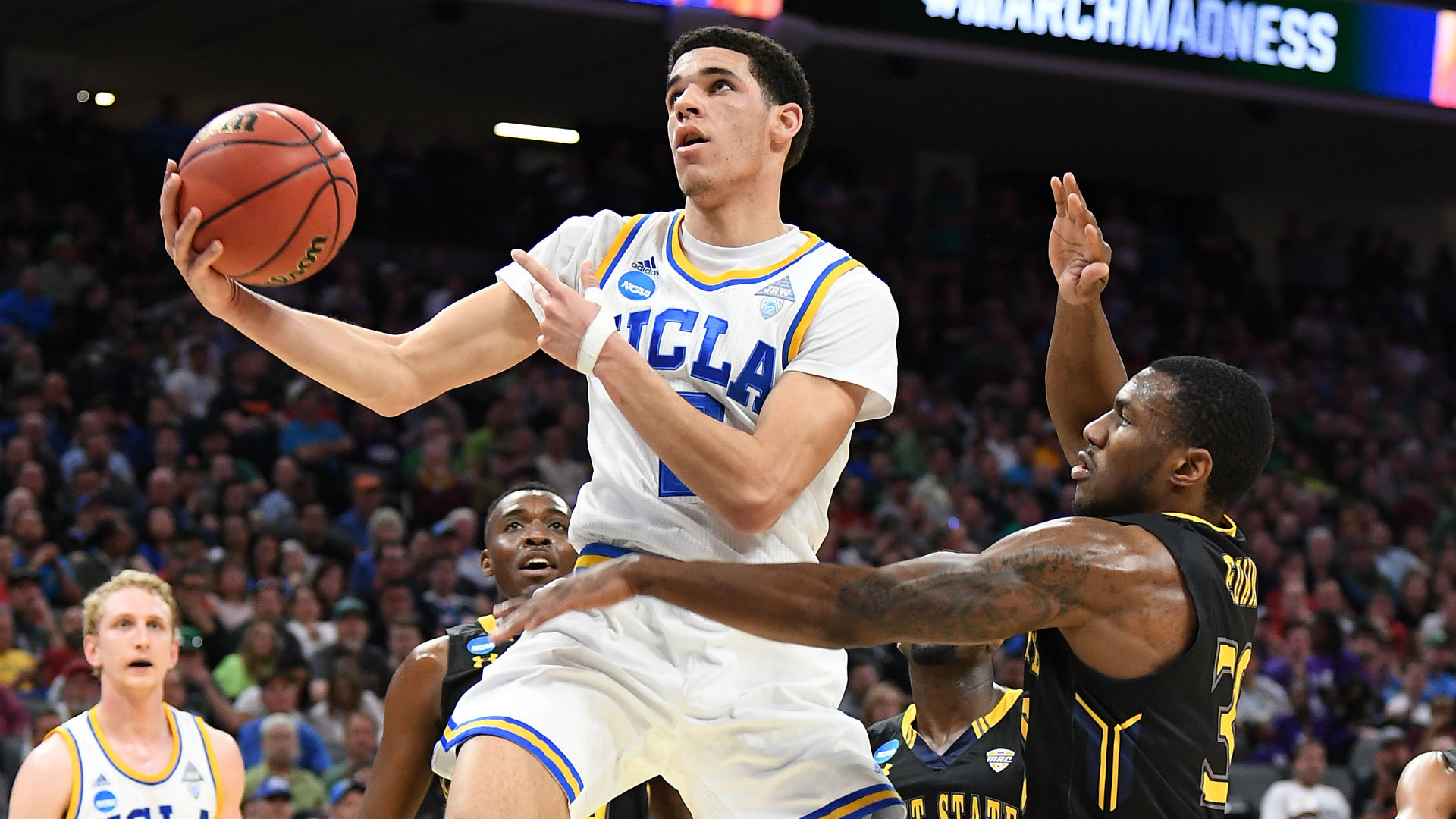 sport
Live updates, highlights and more from Friday's late March Madness games
March 18,2017 04:22
March 17, 2017 10:37pm EDT March 17, 2017 6:53pm EDT Follow along with live updates and highlights from all eight of Friday's late March Madness games. JoshJackson-kansas-un-davis-03172017-getty.jpg (Getty Images) ...

Disappointed by the lack of drama in the 2017 NCAA Tournament so far?
You shouldn't be yawning tonight — Friday night's slate of games features at least three teams with legit title hopes. Kentucky, Duke and Kansas begin their runs toward a potential championship and will try to fend off huge underdogs with bracket busting on their minds.
MORE: Interactive tournament bracket
Marquette-South Carolina and Michigan State-Miami (Fla.) figure to be toss-ups.
High seeds No .1 Kansas and No. 2 Duke both took care of business Friday night. The Jayhawks blew out No. 16 UC Davis, 100-62. Duke defeated, Troy 87-65.
Friday's early games featured a couple of upsets. Two No. 11 seeds knocked off No. 6 seeds. First, USC hit a clutch 3-pointer to beat SMU, 66-65, and Rhode Island led Creighton almost the entire game to pull off an 84-72 upset of Creighton.
MORE: Look back on Friday's early March Madness games
Games will be televised on CBS, TBS, TNT and truTV. To find a complete TV schedule, click here .
If you're away from your television, all of the games can be streamed here .
Multiple games are tipping off in the early evening, so if you're looking for a one-stop shop for live updates and highlights, follow along:
1 Kansas vs. 16 UC Davis
The Aggies kept it close in the first half, but the Jayhawks' explosive group of scorers were too much to handle. Kansas had four scorers in double figures, led by star guard Frank Mason III who scored 22 points and had eight assists. Josh Jackson had 17 points, while Sviatoslav Mykhailiuk and Devonte Graham had 16 apiece. Center Landen Lucas notched a double-double with 13 points and 11 rebounds.
UC Davis hung tough, but dear god Kansas is good.
There's not much you can do when Josh Jackson is doing this.
Even Coach Self's son got into it.
10 Wichita State vs. 7 Dayton
The Shockers were actually five-point favorites over the higher-seed Dayton Flyers, and the Shockers backed up the bookies by winning, 64-58. The Shockers are now 7-3 against equal or higher seeds in the last five NCAA tournaments.
When a team is protecting the rim like this, good luck. FOUR blocks on one sequence.
2 Duke vs. 15 Troy
Before the Blue Devils defeated Troy, 87-65, a crew had to repair the playing surface because a single floor board had been dislodged and popped up.
Duke and Troy shared two-thirds of the floor while the crew continued to do work on the floor. Each team had had 46 minutes to warmup.
Below is a statement from the NCAA.
"During the first session of today's NCAA tournament games in Greenville, a minor irregularity was discovered on one of the panels on the playing court. As is the case every year, our partners from Connor Sport Court are on site, and they quickly repaired the seam as soon as the North Carolina-Texas Southern game concluded. Once the repairs were made, players from Duke and Troy were given access to the court and each team had 46 minutes to warm up for tonight's first game in the second session from Greenville. The safety of the student-athletes remain our top priority."
The game started on time.
Duke freshman Jayson Tatum finished with 18 points, 12 rebounds and four blocks, becoming the first Duke frosh to record a double-double in his first NCAA Tournament game since Danny Ferry in 1986 vs Mississippi Valley State, according to ESPN Stats and Info.

Grayson Allen scored a game-high 21 points on 6 of 10 shooting, including 5 of 9 from three. Matt Jones and Frank eached scored 14.

Troy cut Duke's lead to eight, but then the Blue Devils ended the first half with this sequence...
And then there was this later in the game.
11 Kansas St. vs 6 Cincinnati
Kansas State's best player Wesley Iwundu battled foul trouble all night long and that limited what K-State could do on offense. K-State came within 49-43, but that's the closest the Wildcats could get.
Cincinnati started the game red hot, making their its first eight shots.
Troy Caupain led the Bearscats with 23 points, while Kyle Washington scored 16 in just 21 minutes.
Incase you didn't know, Washington is a beast.
9 Miami (Fla) vs. 9 Michigan St.
After trailing by 12 early, Sparty is now ROLLING.
This not how you box out. This is how you clean the glass.
And the dagger.
2 Kentucky vs. 15 Northern Kentucky
More runs like this and Northern Kentucky can all but forget about those free steaks.
3 UCLA vs. 14 Kent State
Ball later took an ugly fall. Thankfully for UCLA fans, he's perfectly fine. Check it out, he landed right on his keister.
7 Marquette vs. 10 South Carolina
Marquette scores its first points off this shot. Like, what?
Katin Reinhardt is a whirling dervish.
South Carolina hangs around long off to take the lead.
gamestop games gamestop near me games for girls gamespot games online games to play games for kids games workshop games with gold