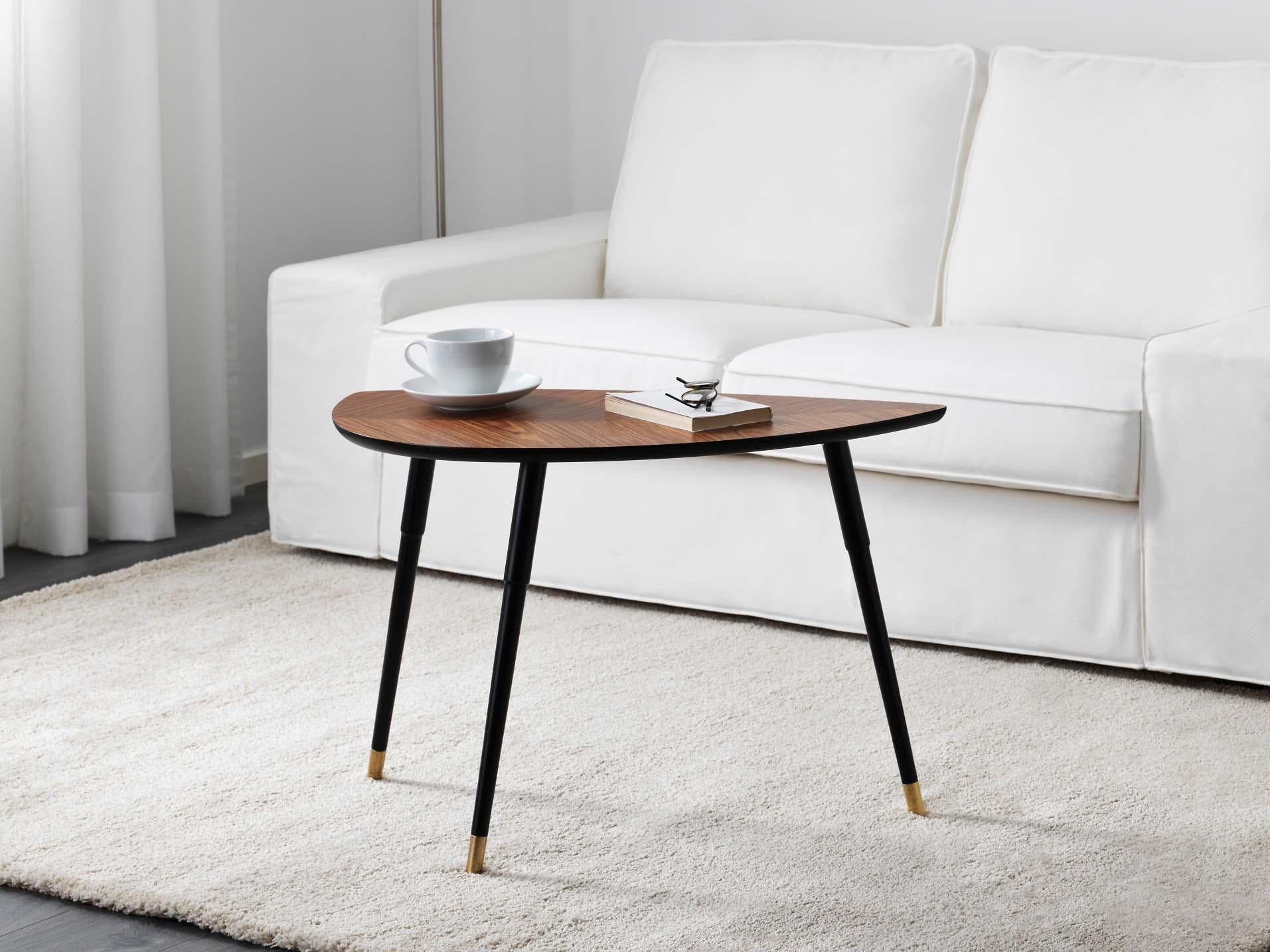 lifestyle
Lifestyle Barometer: What's hot and what's not this week from Ikea furniture to energy drinks
September 03,2018 00:40
INDYLIFE. Lifestyle Barometer: What's hot and what's not this week from Ikea furniture to energy drinks. From powerlifting pensioners to chocolate and traditions, here's what's moving up and down on our charts. Sarah Young · @sarah_j_young; 3 hours ago ...

Going up:
Serena Williams' style
The tennis champion was praised online for wearing what she wants to tournaments (AFP/Getty)Tennis champion Serena Williams has been praised for her on-court fashion choices this week after she sported a tutu to the US Open.
The showstopping style move was made after French Open organiser and president of the French Tennis Federation, Bernard Giudicelli, took offence to the Black Panther-inspired catsuit Williams wore previously, which was designed to help the new mum prevent blood clots post-birth. 
On social media, the tutu was clearly a hit with fans as people applauded Williams for continuing to wear what she wants. 
"Yes @serenawilliams is a goddess queen. Can't wear your catsuit? Fine: rock a tutu and slay!" one person wrote.
Ikea furniture
Lovbacken, £45, IkeaWhether we like to admit it or not, most of our homes are kitted out with flat-pack furniture from Ikea. But while you might feel like a bit of an interiors sheep surrounded by Billy bookshelves, there is one item from the Swedish superstore that antiques experts say could be a wise investment. 
Originally launched in 1953, Ikea's first flat-pack product, the Lovet, proved popular with shoppers until it eventually went out of production. 
However, earlier this year Ikea announced that it would re-releasing the table under a new name, the Lovbacken, as part of its "Re-imagined Classics" collection to mark the brand's 75th anniversary.
Now, experts at Swedish auction firm Barnebys have said that the mid-century-style table could be a future classic. So much so that they speculate the £45 table could be worth anywhere between £1,000 and £1,800 by 2030, and as much as £5,000 by the year 2040.
Chocolate
Scientists suggest that eating three bars of chocolate per month might be good for your heart (Getty/iStock)Whether you enjoy a few squares as an occasional treat or consider yourself a fully fledged chocoholic, science has good news: chocolate might be good for you.
According to a recent study presented at the European Society of Cardiology conference in Munich, scientists claim that eating three chocolate bars every month could drastically reduce your risk of experiencing heart failure.
After assessing more than half a million adults, they came to the conclusion that eating this many bars can reduce the risk of heart failure by 23 per cent in comparison to those who don't eat any chocolate at all. 
They did find, however, that eating too much chocolate can lead to a 17 per cent increased risk of heart failure, which is why it's important not to go overboard.
Powerlifting pensioners
Catherine Walter deadlifting (Dave McWilliams)If you thought the weights section of your gym was the preserve of young, super-ripped gym bods then you're wrong.
Case in point: 71-year-old Dr Catherine Walter, captain of Oxford University's Linacre College female powerlifting club, the Linacre Ladies that Lift. 
Speaking to The Independent, Walter explained that it's never too late to pick up a weight, admitting that she started doing so just six years ago.
Now, she trains twice a week, working on her squat, bench press and deadlift, while competing with her team around the world.
Vegan restaurants
The number of vegan restaurants and options on menus is on the rise (iStock)With an increasing number of people adopting plant-based diets around the world, more and more restaurants are creating vegan menu options to cater to the trend.
According to a new study by food insight industry company Foodable Labs, this year alone 51 per cent of chefs in the United States have added vegan items to their menus.
The researchers suggest that this rise may be partly due to the influence of social media food bloggers, the number of which has increased by 79 per cent in the last year. 
 
Going down:
Energy drinks
The government has proposed a ban on the sale of energy drinks to children and teenagers (Getty)The health concerns surrounding energy drinks have been long debated. So much so that the government is now taking steps to restrict the sale of such products to teenagers in the UK.
The scheme will see retailers banned from selling energy drinks to under-16s and possibly even under-18s in a bid to combat the rising levels of childhood obesity which has been described as "one of the greatest health challenges this country faces".
According to leading Harley Street nutritionist Rhiannon Lambert, energy drinks offer "zero nutritional value" and there is no reason why children would need to consume them to get through the day.
"Excess amounts of caffeine can lead to high blood pressure, nausea, vomiting and convulsions", she told The Independent.
Media bullying
Stacey Solomon has criticised a magazine on Twitter for calling her "boring" and "desperate" on its cover (Getty)This week Loose Women panellist Stacey Solomon criticised Now Magazine after it called her "boring", "desperate" and "cheap" on the cover.
Tweeting a photo of the issue which featured photos of her alongside the statement, "Why fans are SICK of her", Solomon described the cover as "the meanest thing I've ever seen".
Since sharing the cover, the presenter has received an outpouring of support on social media from people, many of whom have condemned the magazine for causing women to develop insecurities. 
"And they wonder why so many girls/women hate themselves when faced with covers like this on the magazine rack…?" one person wrote.
"It's like you're promoting bullying and endorsing using these terms to describe people in the real world." 
Glitter
YouTuber Joe Sugg and presenter Katie Piper at the launch of Strictly Come Dancing 2018 (PA)A show that's become synonymous with glitz and sparkle, Strictly Come Dancing has announced that this year's series will be glitter-free following the ban on plastic microbeads being enforced by the Department for Environment, Food and Rural Affairs (Defra).
A spokesperson explained that when any glitter is used in the show it will be eco-friendly, and so won't pose a threat to marine life when flushed down the drain. 
"All our liquid glitter used in the theme weeks is sourced from Burt's Bees and is all biodegradable, and this series they will also be supplying us with biodegradable makeup wipes," they said.
The spokesperson also added that the majority of makeup used on contestants is biodegradable, but that the show is currently investigating whether absolutely all of the ingredients in the makeup they use is eco-friendly.
Weird fashion 
Unravel Project, Inside-out effect jeans, £368, FarfetchIt's safe to say that this week has been a strange one for fashion, with a number of bizarre trends hitting the headlines.
First up was a pair of "Inside-out effect" jeans by Unravel Project which look exactly as the name suggests. Visibly inside-out, on purpose, everything from the buttons to the pockets are the wrong way round and to make matters worse they cost a whopping £368.
The next item to spark confusion on social media was a coat which many savvy Friends fans pointed out bears a striking resemblance to a look sported by Joey Tribbiani in one of the series' most famous episodes.
The coat, made by Balenciaga, is formed of seven layers of tartan shirts, jersey hoodies and technical fleeces and costs a shocking $9,000 (£6,095).
Wedding traditions
Wedding traditions could soon be a thing of the past (Getty)Weddings are customarily steeped in tradition but, according to a new study, more and more brides and grooms are ripping up the rulebook and redefining what modern nuptials should look like.
The nationwide survey, conducted by jewellers F Hinds, found that the least important wedding traditions are: wedding favours (just nine per cent say they're important), the bride's family paying the bill (10 per cent), the groom carrying the bride over the threshold (16 per cent), a hen or stag do (19 per cent), and proposing on one knee (22 per cent).
There are, however, some traditions that people feel are still important.
The study found that 59 per cent of those asked believe it's essential for a bride to be walked down the aisle by her father, while 46 per cent said that having a best man and bridesmaids is imperative.

IKEA,Serena Williams,glitter,Energy Drinks,Vegan,Lifestyle