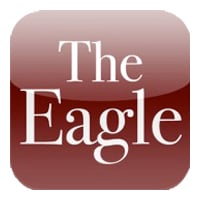 games
Indian tribe in West Texas to end sweepstakes games
July 25,2016 00:17
According to the El Paso Times (http://bit.ly/2aq8bE9 ), the Tigua tribe had long been embroiled in a dispute with the Texas Attorney General's office over games of chance that aren't legal in the state. The tribe's position was that it had federal ...and more »


EL PASO, Texas (AP) — An Indian tribe says it will stop offering sweepstakes games to comply with a federal judge's ruling, but instead offer traditional bingo-hall games.

According to the El Paso Times (http://bit.ly/2aq8bE9 ), the Tigua tribe had long been embroiled in a dispute with the Texas Attorney General's office over games of chance that aren't legal in the state. The tribe's position was that it had federal authority as a sovereign tribal nation that superseded the state.

But a federal judge ruled the tribe's sweepstakes games are illegal.

Whether the tribe can offer bingo may also be ambiguous. The attorney general's office said bingo operators need a state license, but the Texas Lottery Commission said it doesn't have the authority to license Indian gaming.

___

Information from: El Paso Times, http://www.elpasotimes.com

© 2016 The Associated Press. All rights reserved. This material may not be published, broadcast, rewritten or redistributed.


general news,native americans,national courts,gambling,recreation and leisure,lifestyle,legal proceedings,law and order,national governments,government and politics,courts,judiciary,texas,united states,north america,nation,texas,ap