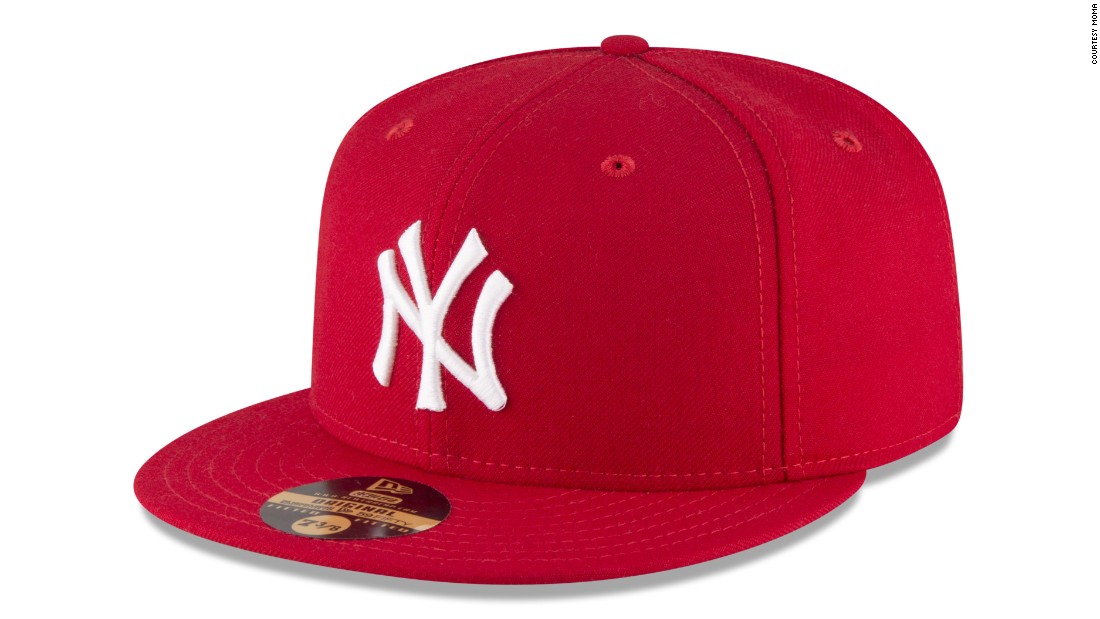 world news
How many of these do you own? 111 garments that changed the world
September 26,2017 10:17
Which garments have had the most profound effect on the world over the last 100 years? This is the beautifully simple, yet daunting question that a new exhibition at New York's Museum of Modern Art aims to address with a display of 111 items that ...

Written by Jacopo Prisco, CNN
Which garments have had the most profound effect on the world over the last 100 years? This is the beautifully simple, yet daunting question that a new exhibition at New York's Museum of Modern Art aims to address with a display of 111 items that represent fashion's most significant contributions to popular culture.
It's a remarkable fact in itself that the museum is having a fashion exhibition: its last one was in 1944.

Related:
Why museums around the world are celebrating fashion's great rebels
"After that, that was it, nothing ever happened, we didn't collect garments," curator Paola Antonelli said in a phone interview.
Antonelli has always been interested in bringing off-piste items into MoMA's collection -- she famously introduced video games in 2012 -- but there's a feeling that this exhibition might be more about correcting an omission than exploring the fringes of the concept of design.
"The museum was founded in 1929, and since the beginning it included architecture and design, but for some reason fashion was completely excluded. It was pretty weird to tell a history of modern architecture and design without fashion because fashion is a form of design."

A pair of Levi's 501 jeans. Credit: Courtesy MoMA

That original exhibition's title -- "Are Clothes Modern?" -- is directly echoed by the current one's: "Items: Is Fashion Modern?" The change from clothes to fashion is communicates the shift in scale.
"The 1944 show wondered whether clothes were modern, this one is wondering whether the whole system is modern, taking into account not only aesthetics but labor practices and sustainability," Antonelli said.
Although exactly 111 items are listed, those of particular significance are represented by more than one example, bringing the total number of objects to around 350.
The list sounds refreshingly mundane: the leather biker jacket, the little black dress, the bandana, the baseball cap, the polo shirt, the trench coat, flip-flops, chinos, yoga pants.

Related:
The rise of 'modest' fashion
It includes items as diverse as the bikini, the hijab, the keffiyeh, the kente, the kilt and the sari, and some less obvious choices like the balaclava, the fanny pack, the safari suit, Speedos, sunscreen and the surgical mask. It does not pass on such symbolic items as the miniskirt, the Wonderbra and Chanel No.5.
Some of these classics, such as baseball caps, scarves and sunglasses, will also be for sale at the museum's store, in limited edition versions inspired by the exhibition.
For around 30 items, new versions or interpretations have been especially commissioned or produced. Among these will be an absolute first: a unique Stella McCartney shift dress made with protein-based yarn inspired by spider silk that Antonelli called "an example of alternative materials that not only perform better, but are easier on the environment."
If just one object had to be chosen to best represent the exhibition, it would be the humble white t-shirt, the first that Antonelli thought of.
"I started scribbling a list I used to call 'garments that changed the world' and you know how fun it it to make lists, so I started with the white t-shirt, the Levi's 501, the Converse, all the no-brainers that would fit a collection of modern design that does not have fashion yet. It was a real fun exercise."

A little black dress by Thierry Mugler. Credit: Courtesy Moma

The one that is best represented, though, is the little black dress, which is offered in nearly a dozen examples from Chanel, Dior, Givenchy, Thierry Mugler, Rick Owens, Versace and more.
"A fabulous case of an item defined by its color and its practicality, helped by the fact that black is the most elegant and wearable color in many cultures," Antonelli said.
Among Antonelli's favorite entries is the hoodie: "A very loaded and important garment. It was born to protect athletes before or after training, then it was adopted almost immediately by workers in construction sites or cold storage as it was very easy to don. Then it had another life in collegiate wear, where it became more fashionable. In the '80s, hip-hop took it over, and it had the quality of not only protecting your head but also your anonymity. In recent years it has become a symbol of racial discrimination in the US, when Trayvon Martin was killed. It's a very functional, rebellious, introverted garment."
Antonelli also made room for one very personal item: the traditional flat cap from Sicily know as the coppola.
"The coppola is my piece. I'm Italian and I feel it has become a way to stereotype Italy, at least in the US. I wanted to celebrate this heavy and loaded Italian piece by talking about its life in the past, its ties to the mafia and its current resurgence, to get rid of that past."
"Items: Is Fashion Modern?" is at New York's Museum of Modern Art from Oct. 1, 2017 to Jan. 28, 2018.

design,111 garments that changed the world - CNN