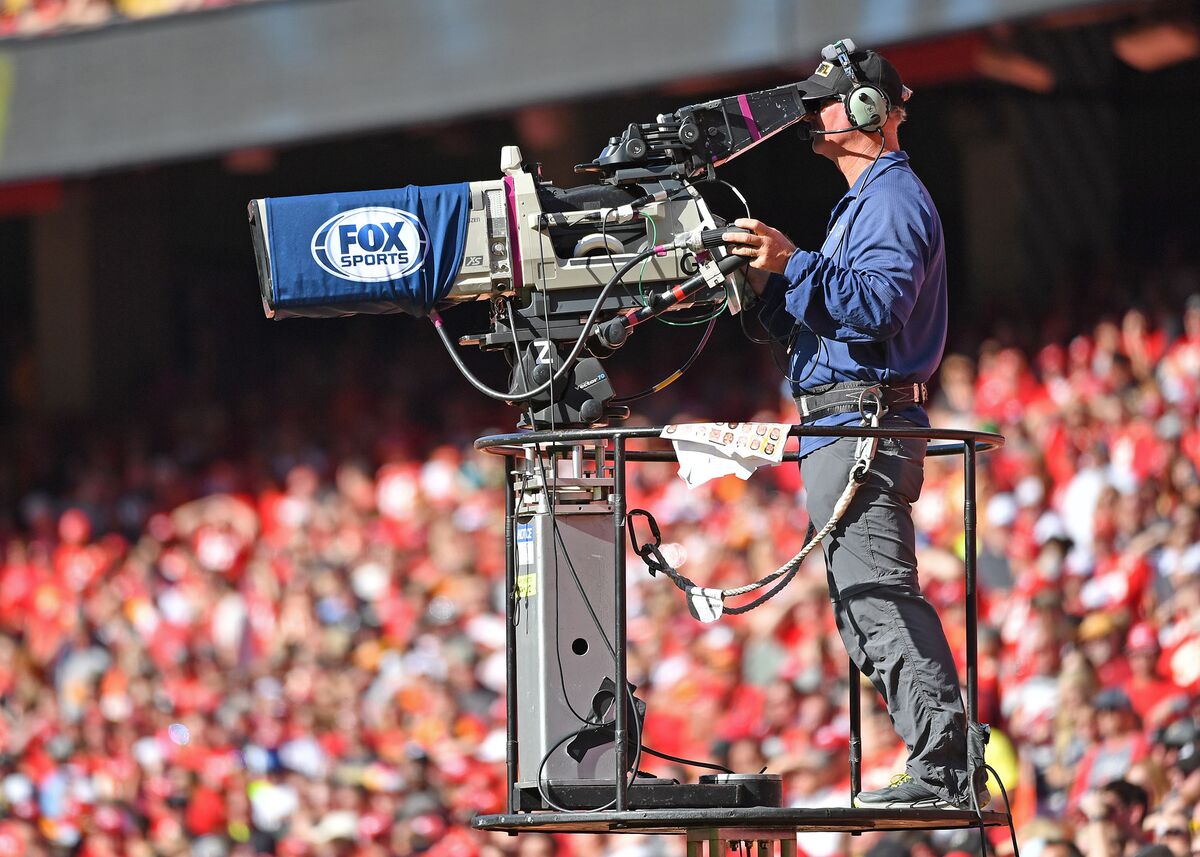 games
Fox Is Trying to Win the Rights to Thursday NFL Games
January 17,2018 08:18
TV executives, including Fox Chief Executive Officer James Murdoch, have blamed the Thursday game for declines in viewership over the past couple seasons, arguing the market has become saturated, with other matchups airing on Sunday and Monday. They ...and more »

21st Century Fox Inc. is seriously pursuing the rights to "Thursday Night Football," a controversial TV property that could lift viewership of its struggling broadcast network and signal Fox's path forward after a planned sale of assets to
Walt Disney Co.
Fox has submitted a bid with multiple scenarios involving its namesake broadcast network and cable channel Fox Sports 1, according to people familiar with the matter. Those are two of the outlets it plans to keep after selling other assets to Disney for $52.4 billion. Fox has requested the game remain on Thursday, said the people, who asked not to be identified discussing private negotiations.
Disney has also made a bid that could put "Thursday Night Football" games on broadcast network ABC, one of the people said. Some bidders have proposed changes to the game, including only scheduling teams who have had more than a week of rest or moving a couple of matchups to other days of the week.
The National Football League issued a request for proposals late last year, and is expected to make a decision on the winning bidder the week before or after the Super Bowl on Feb. 4. CBS and NBC paid a combined $450 million to air 10 games this past year, and
Amazon.com Inc. added $50 million for the online streaming rights. All three are planning to bid again this year, at varying levels of enthusiasm.
Ratings Drop
TV executives,
including Fox Chief Executive Officer James Murdoch, have blamed the Thursday game for declines in viewership over the past couple seasons, arguing the market has become saturated, with other matchups airing on Sunday and Monday. They also contend that the Thursday games reduce the quality of play, since players don't get much time to recover from their previous game on Sunday. Viewership of NFL games fell nearly 10 percent this season after falling 8 percent last year.
The cost of rights has risen even as the audience for football on TV has shrunk. In this year's round of bidding, CBS and NBC aim to pay less than they did in 2017, the people said.
Football is still the most-watched program on TV, a vital lure of advertising sales and fees from cable operators. A Thursday night game would boost Fox, which ranks last among the broadcast networks in total audience and is tied for second among viewers 18 to 49.
"Fox needs it because their entertainment programming has been so weak," said Michael Nathanson, an analyst with MoffettNathanson. Buying the rights would also signal to sports leagues and fellow media companies that Fox plans to be a player for many years to come.
Something to Prove
Fox agreed last month to sell cable channels FX and National Geographic, its movie and TV studio and international assets to Disney. If that deal gets approved by regulators, the new Fox will be much smaller, with broadcast, news and sports channels. The Murdoch family, which runs the company, wants to prove to the market that it's still very interested in sports, the people said.
The league has few other options on TV. Turner Sports has considered bidding on NFL rights in the past, but it's unlikely to bid on "Thursday Night Football," in part because it's awaiting the outcome of a Justice Department lawsuit against AT&T Inc.'s takeover of parent company
Time Warner Inc., according to a person familiar with the matter.
"Perhaps the balance of power is more even," Nathanson said. "I think CBS for the first time would walk away."
Digital Bids
The NFL will also listen to pitches from digital bidders including Amazon, which carried the digital stream of the TV broadcast this past season after topping Facebook Inc.'s bid. In the past, tech companies that have won streaming rights have simulcast the game airing on traditional television, but it's possible a bidder could offer to pay the NFL to put "Thursday Night Football" exclusively online. The NFL will entertain such proposals, one of the people said.
Amazon and Facebook, if it participates again, would have the money to outbid any traditional media company for the rights. Both have been eager to make a splash in live sports. Facebook
offered $600 million for the rights to a cricket league in India, losing to Fox, while Amazon is expected to bid for the rights to the English Premier League.
Yet neither company has experience as the lone carrier of a major sporting event. Streams of the football on Amazon and
Twitter Inc. have drawn audiences a fraction the size of the viewer base on TV. Twitter isn't planning to bid this year, one of the people said.
"The league is going to make a watershed decision on whether to go for money or for distribution," said Neal Pilson, former president of CBS Sports. "With conventional networks like NBC or CBS you're talking about distribution that's reasonably guaranteed."
With an online-only broadcast by a tech giant, "you might lose a substantial part of your audience. However, they might offer more money," he said.

TWENTY-FIRST CENTURY FOX-A,NATIONAL FOOTBALL LEAGUE,WALT DISNEY CO/THE,Sports,CBS CORP-CLASS B NON VOTING,AMAZON.COM INC,James Rupert Murdoch,Michael Nathanson,FACEBOOK INC-A,Advertising,business