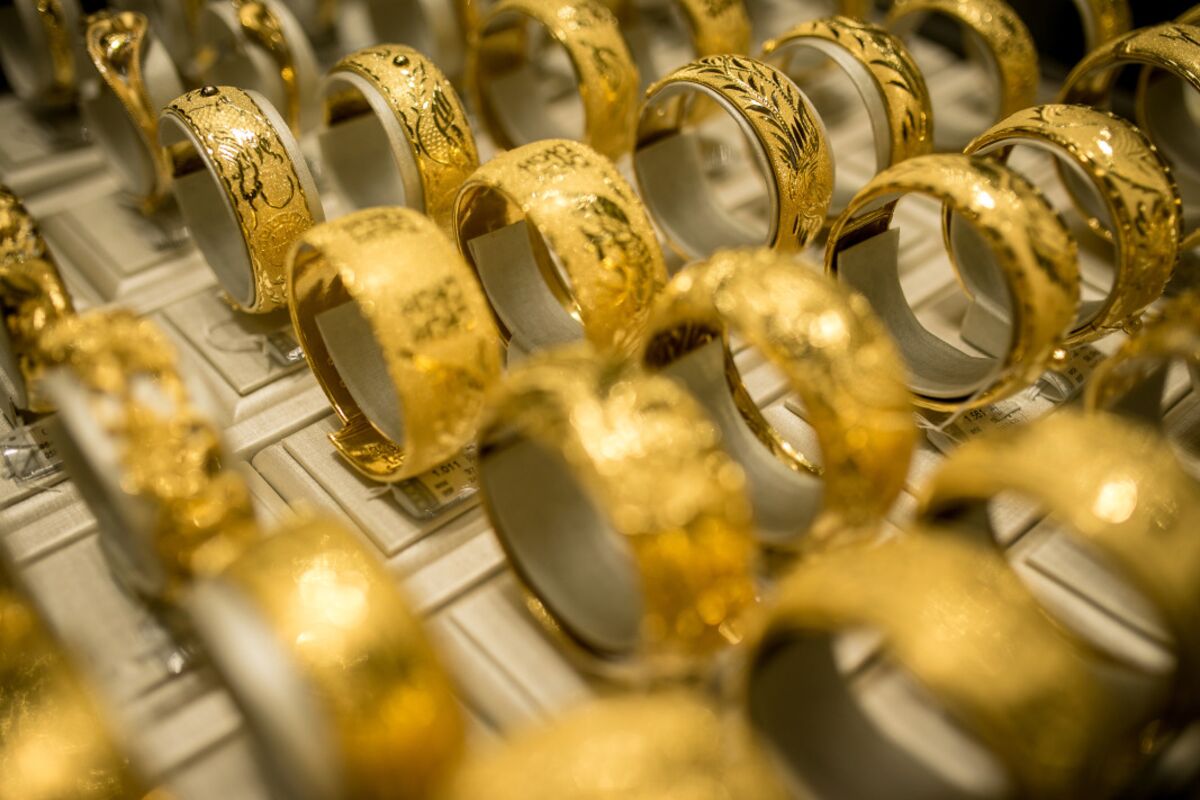 world news
Demand for Gold in China Lifts Profit at World's Top Jeweler
November 21,2017 10:07
... slump amid a corruption crackdown in the country. Sales at the company's stores are picking up and more customers are also purchasing its products online as the world's second-largest economy is on track for its first full-year acceleration in ...and more »


Chow Tai Fook Jewellery Group Ltd.'s profit increased for a second consecutive six-month period as demand for gold products lifted sales at the world's leading jewelry retailer.

Net income rose 46 percent to HK$1.78 billion ($228 million) in the six months through September, the Hong Kong-based company said in a statement on Tuesday. Revenue climbed 15 percent to HK$24.8 billion.
The results mirror the continued recovery in demand for luxury goods in China after a two-year slump amid a corruption crackdown in the country. Sales at the company's stores are picking up and more customers are also purchasing its products online as the world's second-largest economy is on track for its first
full-year acceleration in seven years.
In the period, retail sales of Chow Tai Fook in mainland China increased 16 percent, and 13 percent in Hong Kong and Macau. Growth momentum was fueled by gold products, the company said.
The current financial year "will be a turning point for our business given the nascent jewelry market recovery," the company said. "Although the recovery is gradual and mild, the industry is expected to return to a stable yet sustainable growth."

The retailer expanded the number of outlets in mainland China to 2,358 at the end of September. It will continue the expansion "in view of the improving general consumer sentiment, coupled with the rising opportunities from the development of shopping malls in the region," Chow Tai Fook said.
In Hong Kong and Macau, the company will optimize outlets in tourist centers and selectively open stores in residential neighborhoods.
The company expects its total rent cost declining 15 percent in the current financial year, Hamilton Cheng, finance director, said at a press briefing in Hong Kong after the results.
Shares of
Chow Tai Fook have climbed 48 percent this year, compared with the 36 percent gain in the benchmark Hang Seng Index. The results were announced after the close of trading.
Demand for jewelry, watches and clocks, and valuable gifts has been picking up. Sales of these products in Hong Kong
rose 4.3 percent this year through September, compared with a 17 percent plunge in all of 2016. Luxury-watch retailer Hengdeli Holdings Ltd.
said this month it's boosting orders for the upcoming Chinese New Year, expecting stronger demand from shoppers in Hong Kong.
Tourists from mainland China, who account for more than three quarters of arrivals to Hong Kong,
grew in the nine months through September. With more Chinese tourists likely to travel to Hong Kong next year as the yuan strengthens against the Hong Kong dollar, retailers are
poised to benefit from the rise in store sales and falling rents, according to Catherine Lim, an analyst at Bloomberg Intelligence.

China,Generic 1st GC Future,Hong Kong,Luxury Goods,Shopping,HANG SENG INDEX,HENGDELI HOLDINGS LTD,China Renminbi Spot,Hong Kong Dollar Spot,Luxury,business,markets