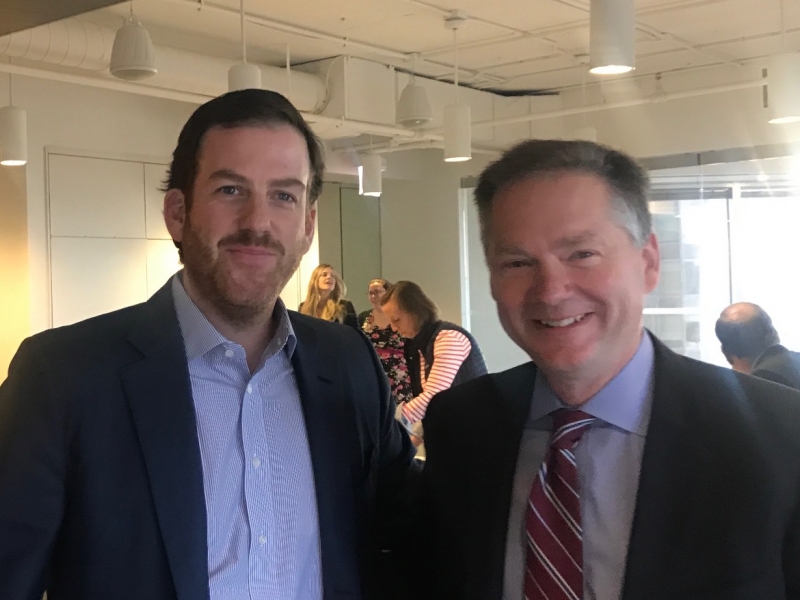 business
Crain's names Kirk publisher, executive editor
October 23,2018 09:27
Kirk, 53, will be responsible for editorial and business operations of Crain's Chicago Business, reporting to Group Publisher Mary Kramer. The Chicago publication is one of four city/regional brands owned by Crain; the others are in Cleveland, Detroit ...and more »

Jim Kirk, a veteran of Chicago journalism and publishing circles, has been named to the newly created position of publisher and executive editor of Crain's Chicago Business.  The announcement was made today by KC Crain, president of Crain Communications Inc.  

"We're delighted to add Jim to the top of our masthead in Chicago," Crain said. "His experience both in journalism and in the rapidly changing media business will support growth for our flagship city business publication." Kirk, 53, will be responsible for editorial and business operations of Crain's Chicago Business, reporting to Group Publisher Mary Kramer. The Chicago publication is one of four city/regional brands owned by Crain; the others are in Cleveland, Detroit and New York. Kirk most recently served as editor in chief of the Los Angeles Times when it was owned by the Chicago Tribune's parent company, Tribune Publishing Co. Before joining Tribune Publishing in 2017 as senior vice president of strategic initiatives, Kirk served as senior vice president, editor and publisher of the Chicago Sun-Times for five years. This is a return to Crain's Chicago Business, where Kirk served as chief of editorial operations from 2011 to 2012. "I'm excited to make this transition back to this great news organization at this time," Kirk said. "Crain's Chicago Business has a long history of delivering rich, agenda-setting journalism that is unmatched in the marketplace while providing a unique platform for our many business partners. We are poised to expand that reach and provide readers and customers alike with more opportunities to engage with this amazing brand."
Said Kramer: "Jim's knowledge of Chicago, especially its business and civic leadership, will be of great value as we build our vision for the newsroom as well as our business strategy the next three to five years. Chicago – and Illinois – will have new political leadership in 2019 that likely will affect the business climate. It's important that we deliver to our audience the news — not just what's happening but why it's happening and how it affects our readers and the local economy. "On the business side, we're strengthening our ability to serve advertising clients by becoming stronger marketing partners through all of our channels – including digital, events and our growing custom media division. Jim has great experience in working with sales teams and will help to expand our capabilities." A native of the Chicago area, Kirk also worked in the Washington bureau of Bloomberg News overseeing coverage of the White House, Congress and other federal agencies.   He started his journalism career in Chicago at Grocery Marketing magazine and Adweek magazine in the early 1990s. He's currently a member of the Economic Club of Chicago and has served on the board of the Illinois Press Association and is a past president of the Illinois Associated Press Media Editors. 

business business casual business lease business card business insider business english business class business facebook business intelligence business card mockup