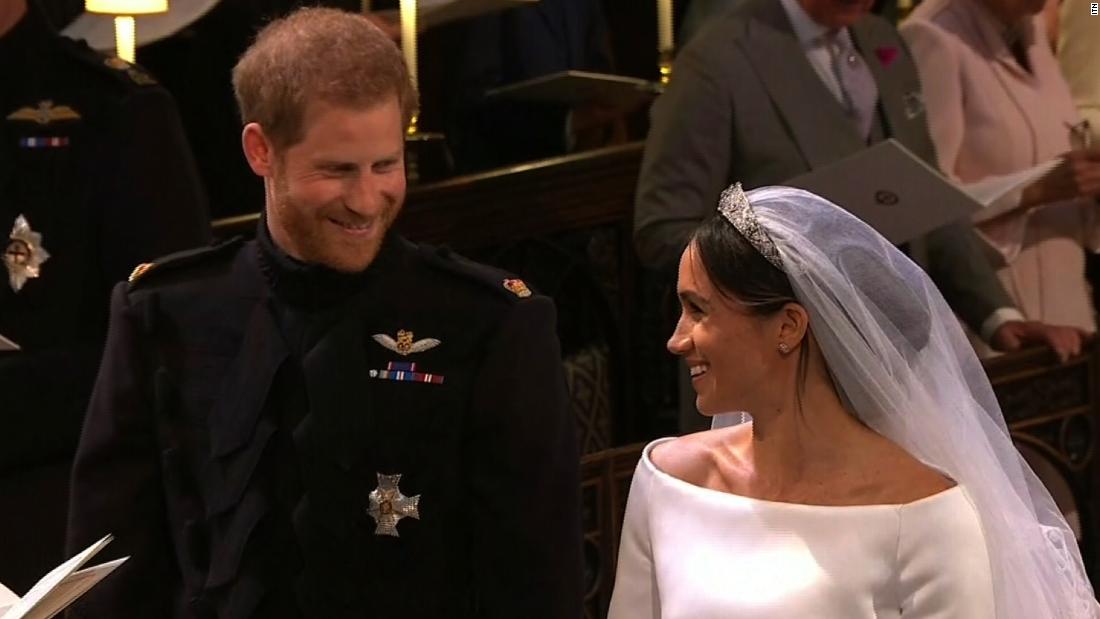 world news
'Breathtaken' and 'blessed': the world reacts to the royal wedding
May 19,2018 18:30
(CNN) As some 600 friends and family celebrate the marriage of the Duke and Duchess of Sussex this afternoon, scores of others around the world have joined in a chorus of warm wishes. From the gates of Windsor to some of the most far-flung spots on the ...

From the gates of Windsor to some of the most far-flung spots on the planet, well-wishers have written to congratulate newlyweds Prince Harry and Meghan, with many expressing their admiration for a diverse and inclusive ceremony like no other.
UK Prime Minister Theresa May congratulated the royal couple on Twitter early on Saturday, writing, "My very best wishes to Prince Harry and Meghan Markle on their wedding day. To all of those joining the national celebration with street parties and other events, have a wonderful day."
The British Army wrote of being "honored" to have the newlyweds "as a part of the Armed Forces family." Prince Harry completed two tours of Afghanistan with the Household Cavalry regiment and holds ceremonial positions with the Royal Navy and Royal Marines.
Across the pond, Canadian Prime Minister Justin Trudeau sent "Canada's best wishes to Prince Harry & Meghan for a lifetime of happiness together," and said that Canada would donate $38,798 (50,000 Canadian dollars) to Jumpstart, a Canadian charity dedicated to making play and sports more accessible to children from disadvantaged backgrounds.

Read More

Author and columnist Anand Giridharadas said he was "breathtaken by these two royals' use of their platform to make one of the most radical political statements of our time, because, whether you admit it or not, it was."
"I have literally been to diversity conferences that were whiter than this," he said in a separate tweet.
Bernice King, daughter of Dr. Martin Luther King, Jr., praised American Episcopalian preacher Bishop Michael Curry's stirring homily at the ceremony, which opened with a quote from her father.
"Bless you, Bishop Michael Curry," she wrote. "#MLK quote at the #RoyalWedding. Your life, teachings and words still matter so much, Daddy. Congrats, Harry and Meghan!"
Surfers Against Sewage, a marine conservation charity and one of the charities recognized by the royal couple wished them well and thanked them for their support.
"Congratulations to the new Duke and Duchess of Sussex! Thanks for helping us to create #PlasticFreeCoastlines!" it wrote alongside a unique wedding video.
Prince Harry and Meghan asked people who wish to send them a wedding gift to consider donating to one of several selected charities instead.
And BBC Three demonstrated its support for the couple with a dose of British humor with a tweet that compared the crowd at Windsor to the one that witnessed US President Trump's inauguration. The broadcaster posted two aerial shots — one from the royal wedding day and another from President Trump's inauguration with a caption that read "just saying."
Like most other political figures, Trump was not invited to the wedding.


europe,',Breathtaken', and ',blessed',: the world reacts to the royal wedding - CNN