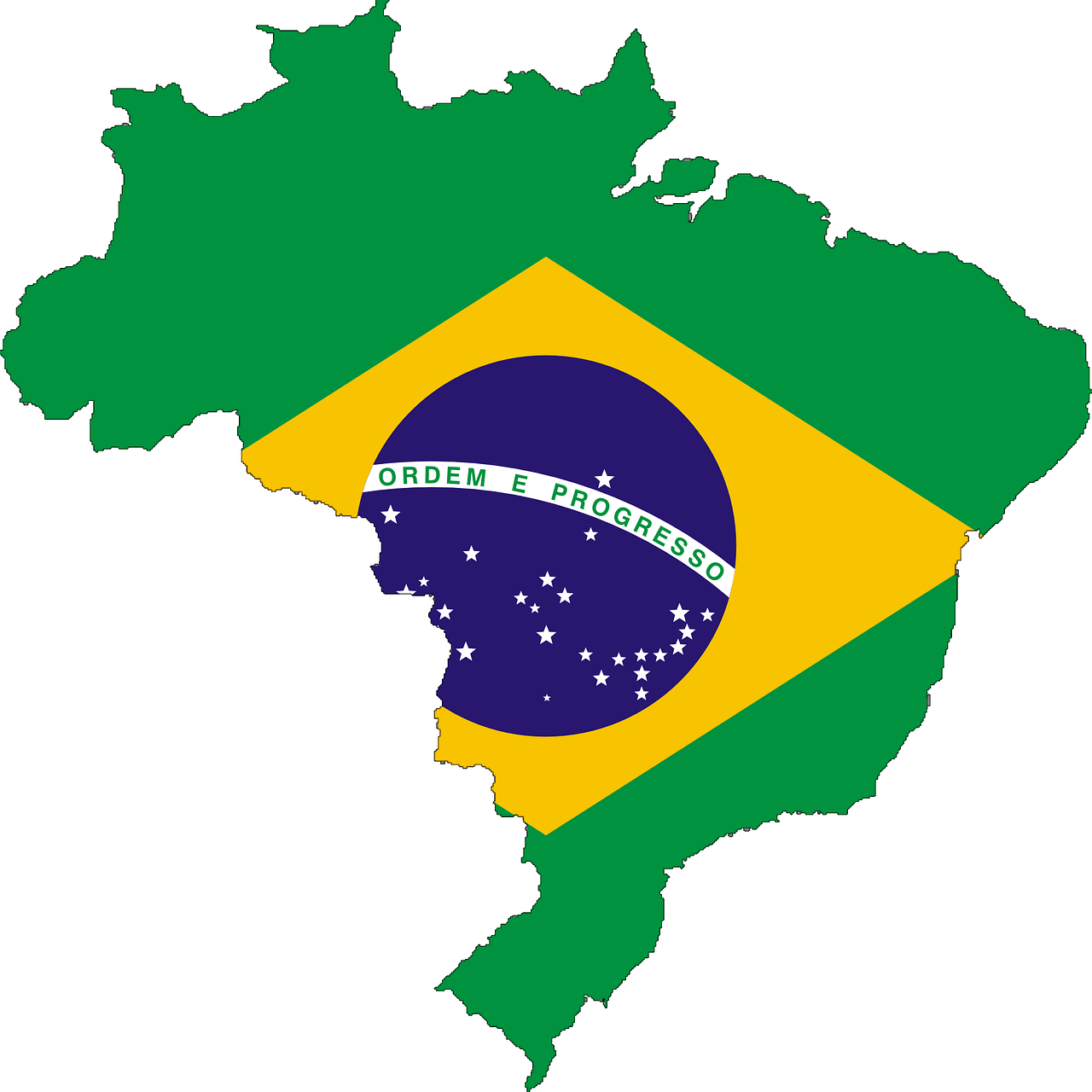 elections
Bolsonaro's Early Lead: Uncertainty In Brazil's Elections
August 16,2018 22:20
Brazil is expected to hold the first round of its elections on October 7. Polls show right-wing candidate Jair Bolsonaro leading a race without Lula, who is in jail. It is too early to predict the outcome because Brazil's elections are held in 2 rounds ...and more »

Brazil's political future still outweighs global markets
The first round of Brazil's elections is to be held on October 7, and investors are looking closely at this year's presidential run as it will guide much of its stock market and economy in the foreseeable future. Trump's protectionist measures, including escalating the trade war between the U.S. and China and announcing intentions of doubling tariffs on Turkish steel, recently rattled Brazil's market, but investor sentiment on local politics still outweighs all other variables affecting it (analyzed in my past article on bad governance created by political interference Petrobras, Brazilian Stocks Recovering From Truckers' Strike). In a nutshell, investors are cautious when investing in the stocks of Brazilian state-controlled companies because they see risk in cash leaking out of these companies simply because the government is a shareholder that often puts its interests ahead of the interests of other shareholders and of the companies'. This is what operation "Lava Jato" (translated to car wash) is all about, and it led to a major political scandal with numerous corruption charges and the demise of former presidents Dilma Rousseff (impeached) and Luiz Inácio "Lula" da Silva (jailed). I've read and researched interesting material, including several sources by Brazilian authors in Portuguese and interviews by the candidates and would like to share a short summary/guideline with Seeking Alpha readers on the elections, including my opinion on what investors can expect.
Brazil's 2018 elections should be interesting
First, I would like to lay out the basics on what makes Brazilian elections unique:
Demographics:
Brazil is a big country of +200 mn people with major regional differences (politics included). It is highly unbalanced with skewed income distribution.
Electoral process:
Brazil's presidential elections are in 2 rounds (top 2 candidates voted in the 1st round move on to the 2nd round. If a candidate gets over 50% of the votes in the 1st round, he is elected without the need of holding a 2nd round), based on total popular vote count, and voting is mandatory. Term of office for presidents, governors, state deputies, federal deputies, mayors and city counselors is 4 years long and for senators 8 years. Municipal elections and federal/state elections are held 2 years apart. Re-election is allowed once following the end of the candidate's term in office.
Political history:
Brazil is a young democracy with only 7 direct elections by popular vote since 1989. It is unstable with 2 impeachments and 3 re-elections. Counting this year's, Brazil's 8 elections compares, for example, to the USA's 56 elections to date.
Campaigning:
Campaigns are sponsored by public funding and corporate donations. Public funding comes from a national electoral fund, which is distributed to parties based on how many seats each party holds in Parliament and then shared between its candidates.
Second, I would like to contextualize this year's elections:
Political Context:
Dilma was impeached in 2016, and now, Brazil is run by the most unpopular president in its history - Michel Temer, Dilma's former vice-president and a center politician of MDB.
Lula is in jail:
The former president, and still very popular politician, was jailed in April on corruption charges. Legally, his imprisonment bars him from running in this year's elections, but this hasn't stopped his party from nominating him to run for presidency.
Economic Context:
Brazil's economic outlook is not good, and the country's fiscal situation is extremely delicate. According to the Ministry of Planning, in 2019, our government is expected to have little resources available to invest (~0.5% of GDP, the lowest since 2003), and there are ongoing discussions on critical reforms such as welfare, tax, labor, and political.
Presidential candidates:

Party

Recent political experience

Experience running for president

Additional relevant background info

Relevance in this year's race

Geraldo Alckmin

PSDB

Governor of São Paulo state

2006

Have realistic chances of moving to the 2nd round

Fernando Haddad*

PT

Mayor of São Paulo city

-

Jair Bolsonaro

PSL

Federal deputy of Rio de Janeiro state

-

Has strong military ties; PSL is his 9th party

Marina Silva

REDE

Senator of Acre

2010, 2014

Environmental activist; REDE is her 5th party

Ciro Gomes

PDT

Federal deputy of Ceará

1998, 2002

PDT is his 6th party

Lula*

PT

President

1994, 1998

Currently in jail

Have slim chances of winning but are worth mentioning for their political relevance

João Amoêdo

NOVO

-

-

Banker

Henrique Meirelles

MDB

Finance Minister

-

Banker

Others

-

-

-

-

Have little to no influence on the outcome of the elections

*Party's nomination of candidates Lula for president and Haddad for vice-president is expected to be annulled by TSE, Brazil's electoral superior court.
Predicting election results: some interesting things to watch out for
Now, some of my insight based on what I picked up from Brazilian political scientists:
The Brazilian disenchantment:
Brazilians are pessimistic with politics, and rampant corruption is driving voter sentiment, along with issues such as insecurity, unemployment, and poor public service. This contrasts with how the last presidential election were driven primarily by expectations on how candidates would handle the distribution of the "Bolsa Família" social welfare program in poor regions, especially in the Northeast, which strengthened Dilma's campaign.

Source: UOL
The more complex nature of current issues makes predicting the outcome of this year's elections much harder.
The "Lula void" part 1 - likely barring:
The absence of Lula, who currently sits in jail and will likely be officially barred from running by TSE, the superior electoral court, makes this election highly dispersed, which is amplified by the unfolding of corruption charges brought to light in "Lava Jato". Brazil's political class is largely discredited, and the reputation of household names was tarnished. Many politicians were barred from running for office in these elections - as determined by the "Ficha Limpa" (clean sheet) law - and some were jailed. Leading to the elections, we have already witnessed high uncertainty on who would represent the parties and what political alliances and coalitions would be formed (ex: discussions on nominating Alckmin over João Dória and on PT's potential replacement for Lula). Now, there is some uncertainty in what to expect from PT's official nomination once Lula is barred, although Haddad's nomination as Lula's vice-president candidate is a sign that he will likely become PT's official presidential candidate. There might even be a scenario where PT simply drops out of the race or is barred by the electoral court from running at all, given its legal situation.
The "Lula void" part 2 - transfer of votes:
Even if Lula is out of the running, PT is still highly influential, and the party's actions during campaigning will be critical in determining the elections' outcome. Many political scientists believe Lula has near-religious support of ~30% of voters and will probably ask them to vote on a candidate he supports (this "transfer of votes" got Dilma elected twice). These voters have been targeted by other candidates, such as left-wing Ciro Gomes, who publicly hinted at releasing Lula from prison if he were to be elected. Now, we try to figure: i) % of votes Lula is able to transfer to Haddad in the 1st round; and ii) who will Lula support if Haddad doesn't make it out of the 1st round and what % of these votes will be transferred to a potential 2nd round ally. In the 2016 municipal elections, the first election following Dilma's impeachment, PT took a beating, shrinking by ~2/3, including Fernando Haddad's failed attempt at reelection in São Paulo, so some could argue Lula's influence was hurt by "Lava Jato". However, 2 years have gone by and PT has heavily marketed the coup narrative - that of PT being a victim of a greater coup orchestrated by the right-wing with support coming from foreign powers - and Haddad's loss in São Paulo might not be a good comparable for what to expect in a national election given Brazil's regional differences. Also, it is hard to read what would be PT's stance in a potential 2nd round matchup between Jair Bolsonaro and Alckmin, given that PSDB has been a long-time nemesis of PT and Bolsonaro is a right-wing politician who openly demonizes PT and the left-wing. It is hard to read PT, a party that seems to stick to defending its party's existence at all costs and attacking the legitimacy of current elections. Another question raised by political scientists is whether PT would be willing to share left-wing leadership with smaller parties such as PSOL and PSTU or Ciro Gomes but it seems unlikely.
Campaigning has changed - social media will be key in a campaign with little funds:
This year's campaigning is expected to be poor in resources (~70-80% less than 2014) because of how political donations were kept to a minimum - if any - following the "Lava Jato" crackdown on corporate funding of political campaigns. Also, a recent poll indicates that 43% of voters are using the internet as a primary source of information on candidates. So, restricted funding, coupled with the emergence of internet and social media (a relatively new marketing tool), will play a big role in reducing the edge bigger parties and coalitions have in being awarded more air and radio time by the electoral fund. This is especially important for Bolsonaro, a politician from a small party with little coalition support but who has been strong on social media following. TV air time has always been critical in shaping Brazil's elections, and parties have often set aside ideological differences to form coalitions for the sake of extending it.
The search for a 3rd political force vs. the status quo:
Electing someone other than politicians from the dominant PT and PSDB parties is engraved in the minds of frustrated Brazilians, and this is underscored by the rise of Marina Silva, who obtained 21.3% of 1st round votes in the 2014 presidential election. Now, the 3 main parties - PT, PSDB and MDB - were shattered by the repercussions of "Lava Jato" and corruption scandals will likely weigh on disapproval ratings of the politicians of these parties. In addition to Marina, who is now seen as a wildcard of sorts in this year's election because she has a weak political structure, Bolsonaro is more likely to grow as an alternative given that his polarizing discourse seems to be more appealing today than Marina's moderation between center-right and center-left. Also, Ciro Gomes is dealing with political isolation as he is at loggerheads with Lula and PT and failed to obtain support from other parties. To add to the complexity, there is a big question on how a 3rd political force would chip away votes from the 3 main parties' voter base (obs: of the 3 main parties' candidates only Alckmin and Haddad have realistic chances of winning. Some argue Meirelles' nomination in this year's race is a ploy to help detach Temer's highly unpopular image from a potential future political ally of MDB). Some expect Alckmin to lose ground in this year's election because many of his voters could abandon him for Bolsonaro and Amoêdo and corruption charges linked to PSDB - especially those related to PSDB's last presidential candidate, Aécio Neves - definitely hurt him. However, some political scientists won't count out a PT vs. PSDB 2nd round in spite of so much volatility, especially if the left-wing comes out united, strengthening the status quo.
Alckmin's alliance is a double-edged sword:
Alckmin will be supported by the "Centrão" (a pack of smaller center parties who combined have some political strength) and this coalition means that they will share TV and radio time with Alckmin. The benefits of this added air time are questionable because a great portion of this added air time will be spent on trying to detach Alckmin's image from that of his new allies, which includes the names of several politicians linked to the current Temer administration and politicians facing corruption charges. This adds to his concerns on former candidate Aécio Neves' corruption charges, and the sum of the parts could compromise his position. Recent experience indicates that the market sees this coalition as a positive because air time could improve his chances of getting elected, but political scientists are skeptical.
High polarization - rejection and assured voters:
This election will see high rejection of candidates and many assured voters, which could be explained by a predominant tribe mentality in Brazil. This translates into floors and ceilings in vote expectancy. For example, blind faith in Lula and Bolsonaro means that less than 3 months of campaigning should have little impact on their voter base - a short period of campaigning compares to years of numerous headlines on rampant corruption and social issues published on Brazilian news media daily that locked their votes in the first place. The same applies to the repulsion these people have to their opposition, but I'd say there is one interesting thing to consider here since Brazil's elections are held in 2 rounds: rejection of candidates has greater power of swinging election results in the 2nd round because there are varying degrees of rejection that could be targeted to swing votes one way or the other depending on potential 2nd round match-ups. So, I'd be looking closely at the floor when trying to predict who comes out of the 1st round, but the ceiling seems very important in determining the final election results.
What each candidate's potential election means for the market
Having figured the likelihood of each candidate winning the presidential elections, it is important to understand what their potential victory would mean to markets, so we can position accordingly. Experience has it that S. American left-wing candidates generally scare off investors - the Dilma administration, for example, constantly meddled with the economy and corporate affairs. Some of the other candidates, however, are harder to read and Brazil's political spectrum and ideology is somewhat murky. Following the 1st presidential debate broadcast on TV, BNP Paribas published an interesting chart on the candidates' political spectrum that I would like to share:

Source: BNP Paribas
Based on what we know so far, if I were looking at Brazilian companies with political exposure to invest in the short-to-mid term, I'd be bullish if I were anticipating an Alckmin or Amoêdo win and concerned if Marina or Ciro were to win because of their views on markets. I'd definitely be worried with the future of Brazil's economy and stock market if PT were to win because their return to power would definitely aggravate Brazil's political tensions and country risk would skyrocket. I am currently neutral on Bolsonaro and recommend carefully assessing him.
Bolsonaro's early lead tells us little on whether he will actually win the elections and the market seems cautious
Bolsonaro seems to have faithful support of ~20% of voters, making it more likely he gets to the 2nd round (some analysts believe this is the % of votes candidates require to advance to the 2nd round). However, he has high voter rejection meaning that a great number of voters would rather vote on his 2nd round adversary, worsening his chances of actually winning the elections, with the exception being a scenario in which Bolsonaro wins the election in the 1st round by obtaining over 50% of votes, but this seems unlikely. An elevated floor in voter expectancy means that his strong showing in the 1st round was expected, while the low ceiling means that the likelihood of him winning in the 2nd round is still very uncertain and depends largely on potential matchups, which will require more information on coalitions and alliances moving into the 2nd round to assess.
Bolsonaro at first glance doesn't seem to worry markets as much as a more extreme scenario of Lula being elected following a release of prison, for example. But there are points of concern, such as i) lack of substance in his policies; and ii) his volatile personality. Bolsonaro's campaign seems at times to lack specifics related to policies largely because his campaign is managed by a small party and revolves around his personality. Bolsonaro tries to leverage his clean record during "Lava Jato" by promoting the image of an outsider who will fight corruption, which stirs the emotions of his supporters. In addition to Bolsonaro's quirky personality, his stance on controversial issues and political allegiance have been put on the spotlight. He has made numerous controversial public statements on subjects such as minority rights and use of violence. He has long been a federal deputy (since 1990, +7 terms), but he and his small party are inexperienced in the presidential race. Also, he is a journeyman that has gone through 9 parties and constantly swings from left to right and takes back things he said in the past. In short, Bolsonaro is hard to get a good read on him, and at times, it seems they have little clue as to what will be their policies. Investors should definitely look closely at his policies as they become clearer, and concerns on how he is going to govern once elected seem to be valid. Also, him being close with the army, given his military background and nomination of a coronel as vice-president coupled with a nationalist tone sparks fears.
Some of these fears are appeased by Bolsonaro announcing nominations of Paulo Guedes as his Minister of Finance and is seemingly positive for the market. He admitted to being ignorant on economic policies and is adamant on sticking to a hands-off approach, publicly declaring his intentions of letting Guedes run the show (this is a major difference to the way Dilma ran her government - which seemed to drive investors crazy because she was constantly meddling in the economy). Paulo is pro-market: he is an economist, founder of BTG Pactual bank, PE fund BR Investimentos and, most importantly in my opinion, he was molded by a liberal school of thought - he holds a PhD degree from Chicago University.
Bolsonaro policies are still very uncertain - and we know how the market hates uncertainty because it makes pricing assets so much harder. This is largely why investors favor Alckmin over Bolsonaro. I should mention that markets would favor even more Amoêdo, but his chances are slim. However, one might expect his party to grow in coming elections and become influential.
What to expect
Assessment based on polls results seem to paint a picture of Bolsonaro and Alckmin moving to the 2nd round, but there are still a lot of major events that will mold the outcome of this year's complex presidential race, especially the next steps of PT, who seems to have been behaving irrationally. In fact, noise by PT might create some stock volatility and one might expect the 1st poll following PT's likely nomination of Haddad to replace Lula to shake markets a little depending on Haddad's numbers. Bolsonaro's strength and other candidates' weaknesses early on was expected and can't really point to a definitive result, yet.
Given so much uncertainty and complexity, I think it is safe to say that the outcome of this year's elections is hard to predict and that this a critical moment in our history. Investors are still cautious with Bolsonaro and Brazilian stocks, especially as the outside seems a little risky with some global tension coming from trade wars impacting commodities and emerging markets. However, I'd keep an eye out for Brazil's elections in the short-to-medium term because it could create major buying opportunities - based on recent experience with Petrobras (PBR) we are looking at ~50% rise in stocks in 2-3 months. Also, what makes stocks with political exposure to Brazil's politics a compelling investment is that the politics largely outweigh other variables such as company fundamentals and industry outlook. Therefore, one could see great value in understanding the political scenarios and navigating them appropriately. Investors could either buy/hold underpriced asset with great political exposure that they expect to shoot up as election results improve investor sentiment or sell assets exposed to political risk that would likely drop in value as investor sentiment on political interference worsens. Petrobras, the centerpiece of "Lava Jato", is the stock with greatest exposure.
Going forward, no matter who is elected there will be enormous difficulty to govern Brazil because of a highly fragmented Congress. Also, given the fiscal situation and economy most economists expect a slow change/improvement (hopefully). So, investors should think of short-to-mid-term ideas and then as policies become clearer and macro stability recovers think of long-term investments because Brazil's future seems to be at a crossroads. Trying to summarize Brazil's complex politics in a short article sort of puts me in the shoes of candidates trying to present their ideas with low air time.
Disclosure: I/we have no positions in any stocks mentioned, and no plans to initiate any positions within the next 72 hours.
I wrote this article myself, and it expresses my own opinions. I am not receiving compensation for it (other than from Seeking Alpha). I have no business relationship with any company whose stock is mentioned in this article.

elections in hungary elections 2018 elections in europe elections in italy elections usa elections in germany elections in sweden elections in canada elections in 2019 elections turkey 2018