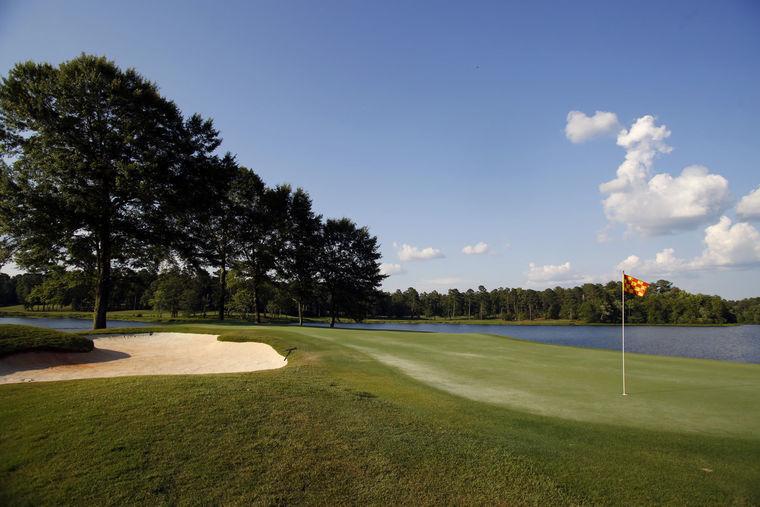 spotlight
Barbasol Volunteer Spotlight: Meadows keeps the balls rolling along
July 11,2016 14:11
(File Photo) Pictured is one of the courses on the Robert Trent Jones Golf Trail in Opelika. Posted: Monday, July 11, 2016 12:11 am | Updated: 12:14 am, Mon Jul 11, 2016. Barbasol Volunteer Spotlight: Meadows keeps the balls rolling along ​Lindy Oller ...and more »


Opelika resident Rainer Meadows is back for the second year to help make sure there are enough practice balls in stock for players to hit at the Barbasol Tournament, which begins this week at the Robert Trent Jones Golf Trail in Opelika.

Meadows, who is the chairman for the driving range committee, said players will hit practice balls before and sometimes after their rounds at the tournament.

"We're there just to make sure they have balls to hit," Meadows said.

Meadows said he has volunteered at other golf tournaments back in the late 1990s.

"Years ago, they had the Nike Tour Championship, which is now the Web.com Tournament," Meadows said. "I was chairman of the driving range for that one, also. Then they had a LPGA Tournament a year after that."

Most recently, Meadows volunteered at the U.S. Open in Oakmont, Pennsylvania.

Meadows said he enjoys watching the players compete at Barbasol.

"It's fun watching all of the players and the different ways they hit the ball," he said.

Meadows offered some advice to first-time volunteers.

"Stay cool," Meadows said. "The main thing is make sure you stay hydrated and wear sunscreen."

People who would like to volunteer for the tournament can either go to www.barbasolchampionship.com or email Volunteer Coordinator Selina Maddox at selina@globalgolfmanagement.com.


rainer meadows,tournament,player,practice,selina maddox,ball,barbasol tournament,volunteer,barbasol_championship,news,sport,golf