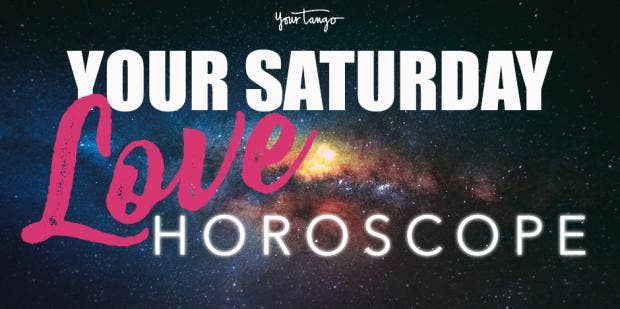 astrology
Astrology Love Horoscope Forecast For Today, Saturday, 7/7/2018 ...
July 08,2018 10:18
Your daily love horoscope is here, astrology lovers for Saturday, July 7th, 2018 for all zodiac signs. The Sun is in the sign of care-for-you Cancer and it ...and more »

Your love daily horoscope is here for all zodiac signs in astrology is here for July 7th.
Your daily love horoscope is here, astrology lovers for Saturday, July 7th, 2018 for all zodiac signs. The Sun is in the sign of care-for-you Cancer and it harmonizes with dreamy Neptune in the zodiac sign of Pisces. 

RELATED: Daily Horoscope Forecast For Today, 7/7/2018 For Each Zodiac Sign In Astrology
The Moon leaves Aries early this morning and moves into the sign of Taurus. The Moon is exalted in Taurus, and the Moon represents things in the mind, your feelings, how you react to situations, in a sense, the emotions that change, that aren't always under your control.
Taurus and Cancer is a super compatible match, and isn't it fascinating that we come off of this tension related to healing with an Aries Moon with Chiron? It's a time to breathe and to process the lessons of this past week and to understand where we and others are coming from.
RELATED: Daily Horoscope & Astrology Tarot Card Reading For July 7, 2018 For All Zodiac Signs
Taurus is the ruler of the 2nd House: family, possessions, things that relate to security. So, does the 4th House which is associated with Cancer. The Moon wants to feel the sense of belonging to something and someone and so, these energies are not only exalted for the Moon but for all zodiac signs as well.  And, so the day comes together. In love, hearts are filled with the desire to show and express love, care, concern and provide emotional support when needed.
In relationships, particularly for families, and love expressed between mothers, fathers, and their children, it's a lovely day to nurse the spirit and nurture the soul of your babies. But it's also a day to give and to be your best version of yourself, physically, emotionally, and mentally.
To find out more about today's love Sun sign horoscope forecast, look for your zodiac sign below to find out what's in written in the stars for you by birth date for today in astrology.
EARTH SIGNS DAILY HOROSCOPES:
TAURUS (April 20 - May 20
Tarot card: The Moon
Taurus, take the lead role in love today. Have faith in others. Find joy in the little things. Count your blessings. 
RELATED: The Ultimate Taurus Compatibility Guide: Understanding Love And Relationships
VIRGO (August 23 - September 22)
Tarot card: The Chariot
Virgo, take time out for yourself and think positively. A reward is coming your way when you least expect it. Envision what you want and it will come to you.
RELATED: The ULTIMATE Guide To The Virgo Zodiac Sign — The Most Down-To-Earth Sign In Astrology
CAPRICORN (December 22 - January 19)

Tarot card: The Emperor
Capricorn, let go of something that no longer serves you or that you can't find joy in. Forgive a negative experience and replace it with something positive that lasts. 

 
 
FIRE SIGNS DAILY HOROSCOPES:
ARIES (March 21 - April 19)
Tarot card: The Fool
Aries, life is a series of movements. A wise decision in love and relationships brings good fortune, but first, you must also count the blessings of what you have now.
RELATED: Characteristics Of The Aries Zodiac Sign That Makes Them The Bosses Of Astrology
LEO (July 23 - August 22)
Tarot card: The Magician
Leo, a learning experience is another way of showing you the truth of who you are and what you have to offer. Before making drastic changes, sleep on it. Let your intentions come with wisdom.
RELATED: Characteristics Of The Leo Horoscope Sign That Makes Astrology's Lion The RULER Of The Zodiac
SAGITTARIUS (November 22 - December 21)
Tarot card: Death
Sagittarius, be generous with yourself and others. If you have animals in your life, you'll find they show you how to love big and without borders. 
RELATED: 20 Truths About Sagittarius Women You NEED To Know

 
 
WATER SIGNS DAILY HOROSCOPES:

PISCES (February 19 - March 20)
Tarot card: The Fool
Pisces, a higher purpose and lesson comes to you from above. Pay attention to your spirit guides and when you find something throws off your harmony, don't let it fester; manage it.
RELATED: Facts About The Pisces Horoscope Sign That Explain These Wise, Old Souls Perfectly
SCORPIO (October 23 - November 21)
Tarot card: The Moon
Scorpio, be open to your dreams and to signs that come to you from different sources about love, life and your current relationship. You won't need to ask for advice. A question you need answered will come to you on its own.
RELATED: Traits Of The Scorpio Zodiac Sign That Make It The Most Intense Sign In Astrology
CANCER (June 21 - July 22)
Tarot card: The Hierophant
Cancer, be brave. Open your heart to the possibilities that you are creating a new chapter in your life. Speak truth and let the present situation reveal itself to you rather than looking back at the past. 
RELATED: Personality Traits Of The Cancer Zodiac Sign That Make It The Sweetest Sign In Astrology

 
AIR SIGNS DAILY HOROSCOPES:

AQUARIUS (January 20 - February 18)
Tarot card: Strength
Aquarius, look inside of yourself. Retreating into your thoughts can help you to learn something new about yourself today. Your heart condition matters when it comes to engaging with friends and lovers. 
RELATED: Spot-On Facts About The Aquarius Zodiac Sign Explain These Compassionate, Intelligent People Perfectly
GEMINI (May 21 - June 20)
Tarot card: The Hanged Man
Gemini, a peaceful, new beginning is yours. Have the faith of a child, and remember that what you align with is like a marriage. Choose partners wisely.

Astrologer, Aria Gmitter is YourTango's Horoscopes & Zodiac's editor. Follow Aria on Facebook and send in your questions about love and relationships.


astrology,horoscope,horoscopes,zodiac,zodiac sign,zodiac signs,love astrology,love horoscope,love horoscopes,love zodiac,love zodiac sign,love zodiac signs,Tarot,love tarot,aries,love aries,taurus,love taurus,cancer,love cancer,Gemini,love gemini,libra,love libra,scorpio,love scorpio,virgo,love virgo,aquarius,love aquarius,Pisces,love pisces,capricorn,love capricorn,sagittarius,love sagittarius,Buzz,Love