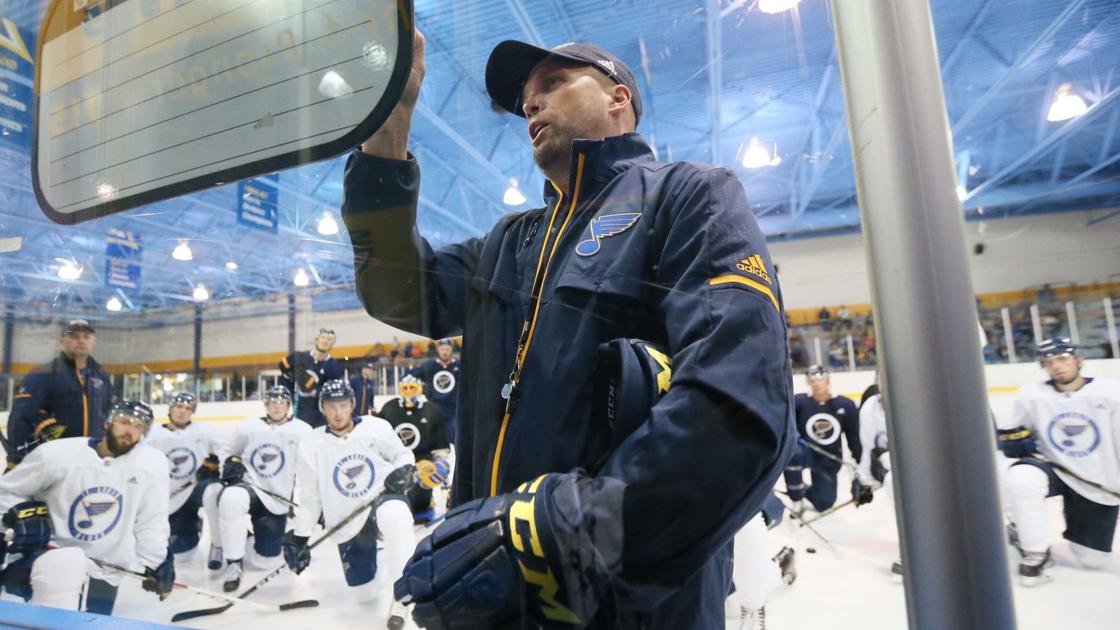 games
After three games in three days, worn-down Blues resume camp
September 25,2017 21:26
"I'm feeling it, I can tell you that," said coach Mike Yeo, who along with his coaching staff, assorted members of the support staff and one newspaper beat writer were the only people to take in all three games, "so I bet the players are too. We ...and more »

After three games in three days, the Blues were back to a day of just practicing at Scottrade Center on Monday.
"I'm feeling it, I can tell you that," said coach Mike Yeo, who along with his coaching staff, assorted members of the support staff and one newspaper beat writer were the only people to take in all three games, "so I bet the players are too. We monitor heart rates and try to keep tabs on energy levels of players, and the readings we got today would indicate the players were a little tired, so we kept practice a little shorter. We'll have the group not playing have a practice, and then the game group an optional skate, and we'll get at it."
The Blues get on another plane on Tuesday to fly to Columbus for their sixth of eight preseason games.
The Blues apparently will not make any roster moves on Monday, though GM Doug Armstrong had pointed to this day as one when they hoped to be down to the group that, while not the opening day group, would consist of players who would see action over the course of the season.
Injuries, though, such as the one that has knocked Robby Fabbri out for the rest of the preseason, have thrown wrenches into those plans. The Blues will take what Yeo termed a "younger" roster to Columbus and will be the last chance for youngsters to get their attention. 
Yeo winced when that question was raised while talking to reporters. 
"I don't want to tell them that," he said. "I don't want them going into the game thinking -- I guess that's part of it, they have to deal with the pressure -- I don't want them going into the game thinking that one mistake could be the difference. I want them to play with confidence, go out and show us what they can do and not play with fear."
Sam Blais left the ice early in the second training camp session; Yeo said Blais had "a little bit of discomfort" but was going to be in the lineup on Tuesday and "wanted him to have the best chance possible." Yeo said he expects Petteri Lindbohm, who has been practicing but not playing after off-season shoulder surgery, would make his training camp debut on Tuesday.
Eighteen players played in two of those three games. Dmitrij Jaskin, Vince Dunn, Nate Prosser, Wade Megan and Jordan Kyrou take honors for playing in the two road games, at Washington and Pittsburgh. 13 players went back-to-back, either Washington and Dallas or Dallas and Pittsburgh.

,blues,camp,yeo,fabbri