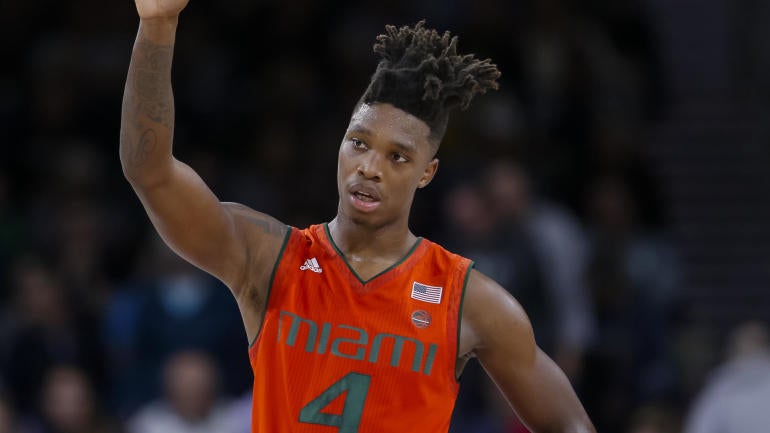 games
2018 NCAA Tournament TV schedule: Top five must-watch first-round games
March 13,2018 18:58
This is one of my favorite little stories to do every year. Just scan through the bracket, pick out the most interesting matchups, and tell you where your priorities should lie -- outside of watching your favorite team, of course. Ideally you get ...and more »

This is one of my favorite little stories to do every year. Just scan through the bracket, pick out the most interesting matchups, and tell you where your priorities should lie -- outside of watching your favorite team, of course. 
Ideally you get yourself set up with three or four screens and watch the games all at once. That's how you win the week, no matter what happens in your bracket. But if you've only got one screen, or a priority screen, here's a heads-up on the games that have a lot of appeal in the first round. 
I pick based on team quality, matchup style, watchability of both clubs. I also factor in how close the games should be. Here are the five to circle for Thursday and Friday. (For a full list of all the games and times, you want to be right over here. And to play CBS Sports' Bracket Games, sign up for free now.)
[Check out SportsLine's Upset Tournament Bracket here. Their computer simulation correctly predicted nine out of 12 double-digit seed upsets in the first round the past two years.]  
No. 7 Rhode Island vs. No. 10 Oklahoma
Thursday, 12:15 p.m. ET, CBS (streaming here)
REGION: Midwest. For the second straight year, the first game of Thursday makes this list, which is a great call by the network execs. (Last year it was Notre Dame-Princeton.) Here we get Trae Young playing a team full of really good guards. Both teams have been slumping, but the NCAAs bring new life. The nation will key on this to see how great Young looks ... or how bad Oklahoma is. A lot of people didn't want the Sooners in the bracket. URI's Dan Hurley could be coaching in his final game(s) for the program, which only adds to the drama around this one. Pittsburgh and UConn are expected to heavily court Hurley for their openings once the Rams' season is done. Oklahoma was at one point a top-five team in the country. Rhode Island crept as high as 16 in the AP poll. 
The pick: Rhode Island. 
No. 6 Miami (Fla.) vs. No. 11 Loyola (Ill.)
Thursday, approx. 3:10 p.m. ET, truTV (streaming here)
REGION: West. If URI-Oklahoma lives up to the hype, then you'll have a quick turnaround for Hurricanes-Ramblers. Loyola's in the NCAAs for the first time since 1985. The Hurricanes have superior athletes and better length -- but Porter Moser's Ramblers have enough size to make this game close for 40 minutes. Feels like it could be decided in the low 60s. Miami freshman Lonnie Walker, who is almost certainly NBA bound this year, might be the difference-maker for Miami. Remember, Loyola already beat another team that's on the 6 line: it won at Florida back in December. 
The pick: Loyola. 
No. 5 Kentucky vs. No. 12 Davidson 
Thursday, 7:10 p.m. ET, CBS (streaming here)
REGION: South. We got a Boise game!  Does Steph Curry make the trip up to Idaho? You know Boise gets ridiculously good any time it hosts the tournament. What a great Thursday night tilt this is. Davidson's in via that auto bid out of the Atlantic 10. Now it's a danger. You've got a Kentucky team that's won seven of its past eight, full of freshmen, playing one of the tougher offense to scout against in college basketball. Davidson is fallible, but if the shots from deep are falling you are going down. Also, Kentucky has the pro prospects but Davidson has the best college player on the floor in Peyton Aldridge. I hesitate to say it, but I can see a scenario in which Davidson wins this game by double digits.
The pick: Kentucky. (Barely.) 
No. 7 Arkansas vs. No. 10 Butler
Friday, approx. 3:10 p.m. ET, truTV (streaming here)
REGION: East. You might not think this qualifies on the surface, but let me explain why. Great contrast in styles. Arkansas is long and lean, likes to run and has athletes who live in the lanes. Butler is more plodding, a grinder of a team that can frustrate opponents with its terrific defensive rebounding and tactical mid-range game. Arkansas has a future pro in freshman Daniel Gafford, who might just show up and have the best game of his season against the Bulldogs. I'm not expecting that, though. Kelan Martin of Butler is the best player in this game. BU's Paul Jorgensen might be the X-factor. He's prone to hit 30-footers without warning. I do think Arkansas' guard attack of Jaylen Barford, Daryl Macon and Anton Beard is going to win the day for the Hogs here. Thinking this one is decided in the final 60 seconds. 
The pick: Arkansas.
No. 5 West Virginia vs. No. 12 Murray State
Friday, approx. 4:00 p.m. ET, TNT (streaming here)
REGION: East. I would have taken Murray State over every other 5 in the bracket. I still think the game is going to be really good, but West Virginia's probably going to physically overwhelm the Racers here. Murray State's gonna make it fun with its guard play (it's got two really good ones in Ja Morant and Jonathan Stark), but the difference be WVU's Sagaba Konate -- the man whose name sounds like a Street Fighter II kill-move. Konate is an incredible shot-blocker, the kind of player Murray State can't emulate in practice. I think Murray State's going to try to get out and run some, depend on the 3 and hope for the best. No reason trying to outwork Jevon Carter (amazing defender) or Konate. Great matchup overall, though. Should be very entertaining. Murray State is a good perimeter defensive team, so WVU probably won't win that way. It's why the game should be close, even if WVU has the bigger roster.  
The pick: West Virginia. 

gamestar games gamestorrents games workshop gameshop gamestop gamesdeal games with gold games online gamespot