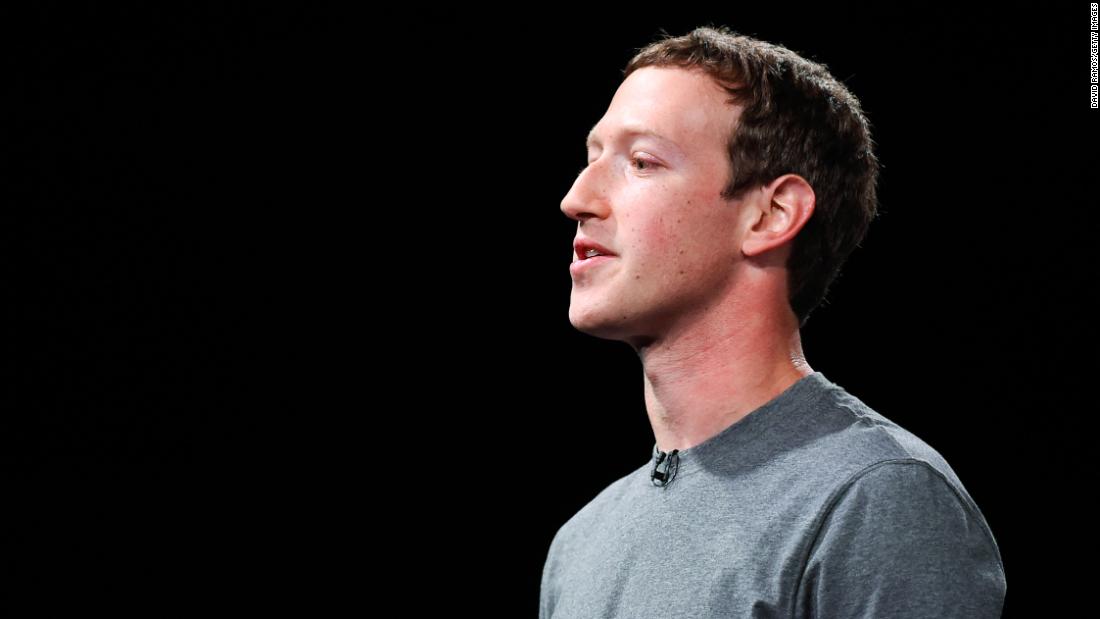 world news
20 world-changing inventions from under 20s
March 15,2018 05:20
(CNN) There's a reason the United States has no minimum age to file a patent. A good idea can come from anyone, no matter how young. (Just ask Robert Patch, a Marylander whose toy truck design was patented in 1963 at the tender age of 6.) Whether by ...and more »


Photos: 20 world-changing inventions from under 20s
Facebook – A few months shy of his 20th birthday, Harvard student Mark Zuckerberg launched Facebook on February 4, 2004, alongside fellow students Dustin Moskovitz, Chris Hughes and Eduardo Saverin. By December 2004 it had 1 million active users; by September 30, 2017 it had 2.07 billion monthly active users worldwide. The site has evolved over the years, and is now considered an advertising powerhouse, reporting $39.9 billion in ad revenue in 2017. It has made Zuckerberg a rich man, with a net worth of $73.5 billion, according to Forbes.

Photos: 20 world-changing inventions from under 20s
The revolver handgun – An 1851 Colt Navy revolver replica model. In 1830 a 16-year-old Samuel Colt sat on the brig of the Corlo, a sailing boat, and according to Popular Science observed the mechanics of the wheel and how each spoke came into line with the clutch. Inspired, he whittled a wooden model of a prototype revolver, which he took home and showed to his father, who had a gunsmith make two. Neither worked. Trials and tribulations followed for the young Colt, but by 1836 he had a patent in the United States, and by his death in 1862 his company was manufacturing 16 models and had produced 450,000 guns.

Photos: 20 world-changing inventions from under 20s
The current American flag – In 1958, Ohio high school student Robert Heft submitted his proposal for a redesign of the American flag as part of a history assignment. He cut up a flag in his grandparents' basement, and his overhaul of the 48-star flag added stars for Alaska and Hawaii. His teacher was none too impressed, awarding Heft a B-, but luckily someone else was: President Eisenhower. Heft had submitted his design to the White House when his teacher told him he'd up his grade once Congress accepted it. Heft watched his flag raised in Washington for the first time on July 4, 1960, and his teacher bumped his grade up to an A.

Photos: 20 world-changing inventions from under 20s
Science fiction – Mary Wollstonecraft Shelley can lay claim to starting science fiction as we know it when she began writing "Frankenstein" at age 18. She fused gothic horror and modern technology in a story both inspired by her travels around Europe and a wet summer in Geneva, 1816, in the company of poet Lord Byron and husband-to-be Percy Bysshe Shelley. Her novel was first published in 1818 (full title: "Frankenstein; or, The Modern Prometheus"), with updates in 1823 and 1831. It has been adapted for screen many times, including Mel Brooks' 1974 comedy "Young Frankenstein," starring Gene Wilder and Peter Boyle (pictured).

Photos: 20 world-changing inventions from under 20s
The calculator – Prodigious French mathematician, physicist and philosopher Blaise Pascal is perhaps best known for creating the mechanical calculator. Starting while still a teenager in 1642, and motivated by his tax administrator father's heavy workload, his device, called the Pascaline, could add and subtract integers using a wheel-based system.

Photos: 20 world-changing inventions from under 20s
The Popsicle – One cold night in 1905, 11-year-old Frank Epperson (pictured left, when he was a bit older) left a glass with soda and a mixing stick on his porch. He awoke to find it frozen, a surprisingly ergonomic accident, "a handled, frozen confection or ice lollipop" that he went on to patent in 1924, according to his New York Times obituary.

Photos: 20 world-changing inventions from under 20s
The first synthetic dye – In 1856, an 18-year-old by the name of William Henry Perkin was tasked with finding a cheap way to produce quinine by his chemistry teacher. Quinine was used at the time to treat malaria, but Perkin's creation, made from coal tar, did no such thing. What he'd made was a black goo, that when washed away left a vivid purple color. It transferred to cloth well, and costly and often messy natural dyes were supplanted by this happy accident. Perkin named it "Tyrian purple" before later settling for mauve.

Photos: 20 world-changing inventions from under 20s
Hip-hop – The now-venerable Clive Campbell, better known as DJ Kool Herc, lies at the heart of the oft-disputed origins of hip-hop. As a teenager, the Jamaican-American held parties in the Bronx, and one night in 1973 at 1520 Sedgwick Ave., began slowing songs down. Herc would mix between the "break" sections of tracks -- a technique he called "The-Merry-Go-Round" -- looping percussive rhythms that became the backbone of the genre. Mixing elements of Jamaican "toasting" traditions, lyricism was introduced and hip hop was born.

Photos: 20 world-changing inventions from under 20s
Earmuffs – Fifteen-year-old Chester Greenwood of Farmington, Maine, was ice skating when he came up with the idea for earmuffs. He asked his grandmother to fix pads of beaver fur to a wire frame, patented the idea and was producing 50,000 pairs every year by his mid-20s. By the time he died, 400,000 pairs of earmuffs were manufactured annually. Since 1977, the first day of winter (December 21) has been celebrated as Chester Greenwood Day in Farmington, with an annual parade in memory of the town's native son.

Photos: 20 world-changing inventions from under 20s
Braille – Nineteenth century Frenchman Louis Braille was blinded in an accident at age 3. This disability didn't prevent him from becoming an accomplished musician, but Braille is best known for adapting a military messaging system into an embossed dot reading format for the blind when he was 15. He published a number of Braille schoolbooks during his life, and a century after his 1852 death, Braille's body was exhumed and reburied in the Pantheon in Paris alongside French national heroes in recognition of his achievements.

Photos: 20 world-changing inventions from under 20s
The first all-electronic television system – Born in 1906 in Beaver, Utah, Philo Farnsworth was convinced as a teenager that television's mechanical systems were slow and prevented scanning images many times every second. According to The New York Times, by 1921 he'd outlined the basics of his system to his high school math teacher, describing beaming pictures through the air. Six years later his first patent was filed, and in September 1928 he previewed his all-electronic set to the press.

Photos: 20 world-changing inventions from under 20s
Superman – In 1933, teenage science fiction buffs Jerry Siegel and Joe Shuster published the illustrated short story "The Reign of the Superman" in self-published fanzine "Science Fiction: The Advance Guard of Future Civilization." He wasn't a good guy -- much closer to Nietzsche's "ubermensch" -- instead a bald, telepathic villain. But that soon changed. In June 1938 the "Man of Steel" arrived in "Action Comics (#1)" (pictured), complete with red cape, super strength and an unwavering moral code. One of America's greatest exports, he's featured in everything from WWII propaganda grabbing Hitler by the scruff of his neck to teaching children in Kosovo about the dangers of landmines.

Photos: 20 world-changing inventions from under 20s
Flippers – God old Benjamin Franklin, Founding Father and veritable mine of obscure trivia. A keen sportsman, an 11-year-old Franklin invented the swim fin (or flippers) by using two 10x6-inch oval-shaped pieces of wood that, when grasped by the hands, increased the power of his strokes. They did, however, hurt his wrists, he wrote in an essay titled "On the Art of Swimming." He later strapped them to his feet, although according to the Franklin Institute they weren't as effective.

Photos: 20 world-changing inventions from under 20s
The trampoline – George Nissen was a gymnast credited as inventor of the trampoline in the 1930s. As a high school teenager, he and his coach devised a bouncing rig made of "scrap steel and tyre inner tubes for his act in the Iowa Hawkeye Circus," wrote The New York Times, with the Los Angeles Times mentioning canvas in the invention, too. It enabled Nissen to complete back somersaults, and the two went on to found a company to manufacture a version. Nissen trademarked "trampoline" (after the Spanish "springboard") and continued to revise his design (here's his 1945 patent). The most famous image of Nissen came in 1960, when he trained a kangaroo called Victoria to bounce along with him in on a trampoline set up in Yonkers, New York.

Photos: 20 world-changing inventions from under 20s
The snowmobile (kind of) – Born in 1907, the magnificently named Joseph-Armand Bombardier from Quebec, Canada, was already making his own mechanical toys by 13 and steam engines shortly after. His father, Alfred, was none too pleased with his son taking apart and remaking his car motor, so he gave Joseph-Armand a banged-up Model T Ford to play with. The 15-year-old emerged on New Year's Eve 1922 with the engine strapped to a sled, with a giant propeller aiding propulsion (pictured). His brother Leopold steered while he operated the engine. Their father, horrified at the potential danger, quickly ordered it to be dismantled, but Jospeh-Armand had the bug. Earlier propeller vehicle patents existed, but Bombardier pioneered a sprocket wheel/track system in 1937, evolving this technology through to 1958 when he created a prototype of Bombardier's all-conquering Ski-Doo.

Photos: 20 world-changing inventions from under 20s
Water skiing – Named "The dashing, splashing father of water skiing" by Sports Illustrated, an 18-year-old Ralph Samuelson "unwittingly" invented water skiing on Lake Pepin, Minnesota, in 1922 (not pictured). Already partial to riding a board off the back of his brother's powerboat, Samuelson also partook in winter sports. He tried snow skis on the lake and promptly sank. He tried other modifications to no avail until he increased the skis' surface area, using two 8-foot by 9-inch pine planks. He added leather foot straps, held on to an iron ring tied to a 100-foot tow rope and, after trying a few starting positions, he was off.

Photos: 20 world-changing inventions from under 20s
WordPress – Not the most glamorous invention, but WordPress lies behind many of your favorite websites. Started by 19-year-old Matt Mullenweg alongside 40-year-old Mike Little in 2003, the open-source content management system is the king of blogs -- personal and corporate -- and the website platform used today by everyone from The Rolling Stones to the Republican Party. Mellenweg is currently CEO of Automattic, which develops WordPress products. The company is valued at over $1 billion.

Photos: 20 world-changing inventions from under 20s
The Ocean Cleanup – Boyan Slat's much-hyped solution intends to clean up the Great Pacific garbage patch, a huge polluting trash vortex discovered in the 1980s. Using 1-2 kilometer wide floating pipes with a solid screen beneath to capture plastic, the company believes full deployment of the system could clean up 50% of the patch in five years. Slat, who conceived of the idea as a 16-year-old, announced the company had received $20 million of funding in mid-2017, with its first deployment scheduled for 2018.

Photos: 20 world-changing inventions from under 20s
Summly – Time is money, so why waste it trawling through long, dense texts? In 2011 at age 15, Nick D'Aloisio created an automatic summarization algorithm called Trimit (later Summly), capable of condensing texts into 140-character to 1,000-word summaries. The idea flew off app store shelves, acquiring venture capital funding from celebrity names. D'Aloisio sold Summly to Yahoo for a reported $30 million before his 18th birthday, and in 2014 launched Yahoo News Digest, a continuation of the product that lasted for three years.

Photos: 20 world-changing inventions from under 20s
The Hollow Flashlight – Invented by Canadian teen Andini (Ann) Makosinski, this flashlight runs on the heat of your hand -- that's right, no batteries required. The invention won Makosinski top prize in her age bracket at the 2013 Google Science Fair, and she's been awarded a number of prizes since. The flashlight uses a heat absorbent exterior and cool air inside, using the temperature difference to generate electricity. It could prove particularly useful in remote pockets of the developing world. A five-time TED Talk guest, she's appeared multiple times on TV with comedian and host Jimmy Fallon (pictured).


world,20 world-changing inventions from under 20s - CNN